Saturday May 21st 9:00 am to 5:00 pm
Sunday May 22nd 10:00am to 5:00 pm
Sign-Up Sheet Available at 7:00 pm Friday Night
This gorgeous 10,000 square foot Spanish Revival mansion has been sold after 46 years! It surely is another time and place representing the best living 91 years ago! The grounds, architecture and furnishings are truly stunning. The 'CATCH' to this sale is that the buyers have bought all the interior and exterior furniture, rugs, paintings & pictures, books and architectural accoutrements for a great deal of money. Those things are not for sale. We will be using parts of the downstairs only and you will be looking at and buying the unseen personal property that the selling owners are leaving. You will of course be able to see the house in a brief moment in time, passing through within 2 days.
The items that are available are things from the garage storage, closets, cabinets, and basement. Furniture: contemporary stripe club chairs & ottoman, a country fluffy chair w/ottoman, leather woven Italian chair – as is, vintage swivel office chair, ottoman, lectern, antique painted sewing cabinet & more. Decorative accessories/smalls are the majority of items: many dishes, silver plate, crystal, glassware, ladies clothes size medium, office, Christmas, kitchen, and lamps, pottery, statues, & serving pieces. There is more, but it needs to be unpacked from boxes.
This is a brief list; 72 pcs. 12-7 pc. place settings Royal Crown Derby "Old Imari" china set, LPs and 17-volume Beethoven Centennial LP classic set, silver plate-lg. trays, serving dishes & serving items, candle-holders, large collection stainless flatware, crystal-Waterford Carrahaguemore and Baccarat, old world repro table globe, vintage 30's & 40's Mexican- dishes & serving pieces, platters, trays, art glass bowls,  18"24"30" carved wood serving bowls, 3 concentric Asian bowls, Yamaha turntable, sound speakers, many small appliances, lg. wreaths decorated w/violins 3 ½' & 4 ½', tall & short vintage lamps, lead & glass stars fixtures, student desks w/attached chairs, ladies clothes size Med. and more we do not know about.
Well, there are more things than anticipated. Asian figurines, California Monterrey Pieces – Prohibition Bar (Rare) Asking $10,000, double bed head & footboard w/side rails, small desk, small stool. Vintage Mexican souvenirs, baskets, prints & antique framed pictures, bar ware, ice buckets, brass spittoon, mid-century brass on 6-wood leg coffee table (was owned by Ellen Pompeo of Grey's Anatomy and featured in an article), middle-eastern and world globe bookends, 48 party glasses in boxes, oil lamps, silver plate candleabras, table linens, place mats, cloth napkins and rings, pots & pans, wood/armetale fish platters, lg. white glazed ceramic pedestal bowl, Mikasa cake serving set, lg. lucite fluted salad bowl, lamps, cylindrical cabinet, dictionary stand, pr. rustic side tables, magazine rack, 5′ rug runner.
Large antique travel trunk, vintage purses and clothes, jewelry (Movado watches, some gold and silver rings, pins, necklaces), perfume bottles, very large English ironstone set of dishes, more silver plate-pr. covered vegetable dishes & more, 2 champagne buckets, 13 stainless sherbet pedestal bowls, glass serving trays, decanter's, tools, children's toy furniture, throw pillows, butcher block table, gift wrap, clothes steamer & valet steamer, Christmas-huge pony size straw horse, red wood sleigh & papier mache' reindeer, large stuffed snowman, choir angels, brass French horns, figurines and ornaments, stuffed animals and so much more.
OLD MILL ROAD – SAN MARINO 91108
Friday May 6th from 9:00 to 5:00
Saturday May 7th from 10:00 to 4:00
Please know that we are sorry that we did not have the time or organization for early photos. We had two very long days! This home is filled with all the items that they have not chosen to take. It all belongs to this home and you will be amazed at the books, all newer with a few vintage and volume sets. Clothes & shoes Coach, Chanel, Citron, and so much more. The Christmas collection is extensive and beyond belief. There are dozens of German Nutcrackers. The planters and cache pots are many. The rugs are Turkish, Afghan, Pakistani.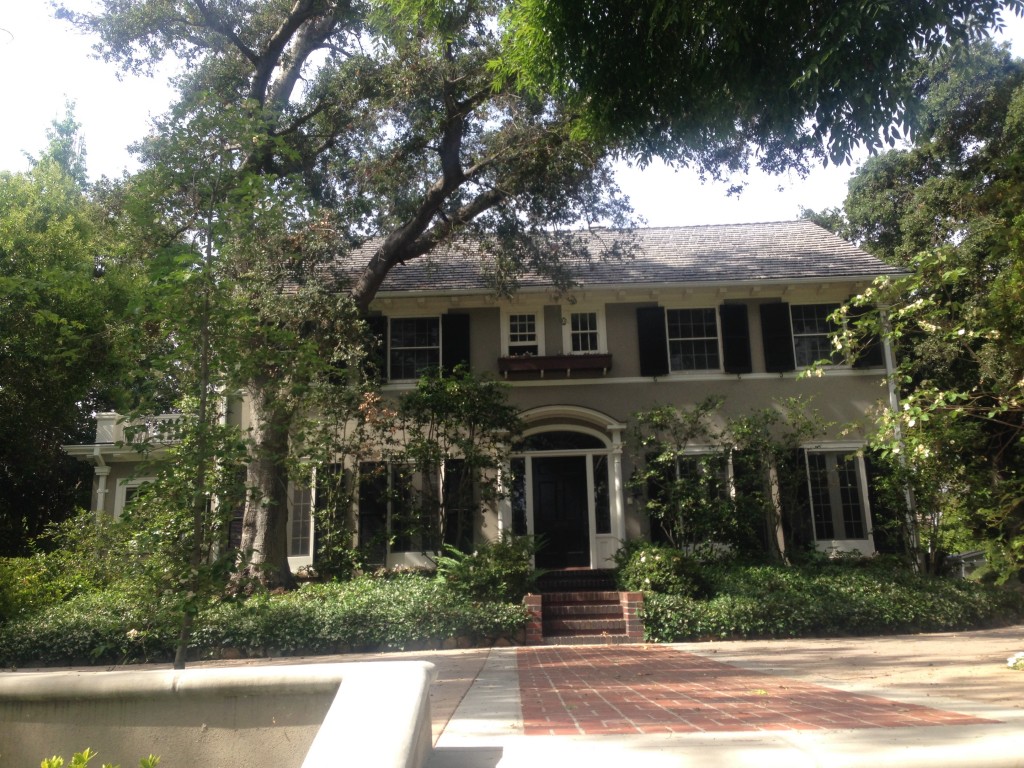 Our next sale will be in a classic early 20th century home set on a hill that will absolutely be one of your favorites. It is really lovely, and it is so elevating just walking through the front door. The professional family that lives here and moving, is responsible for the miraculous restoration and tasteful regeneration of the grounds. The household is a wonderful balance of antiques and contemporary furnishings, with many items of different ages in between.
The furnishings include English chests, antique iron mirror w/custom iron base coffee table, pr. 30's Deco arm chairs, silk and wool area rugs, 8 1/2' Fr. Bibliotheague library cabinet w/glass doors, brown/blue & white geometric wing chair, 3-leg 19th C. mahogany round side table.
Steinway & Sons 1969 semi-concert grand piano Series B, 6'11" w/bench retails new at $72,000, (now $42,500 OBO), 19th C. cabinet on cabinet w/metal embossed doors, tall pricket candlestick, pr. overstuffed Victorian print club chairs, mid-century side chair & 2 salon chairs by Ligne Roset, Italian spires 4-poster queen bed/mattresses  in a music video w/Pia Zadora, yellow crackle finish farm cabinet, brown Asian wing chair, pr. antique Chinese screens, white iron double bed/mattresses & side table, small Melrose Ave. hall console w/drawers county rustic dresser & fabulous map drawers coffee table from the same establishment, lg. oversize French dresser on legs w/marble top, lg. silver ornate carved mirror, king size Gothic headboard/mattresses made from two twin beds, den sofa, antique early 19th C. Shaker style colonial pine farmer's eggs cabinet from upstate New York and more.
The decorative accessories include signed pictures, lamps-floor & table of many styles, ginger jars, crystal, silver plate, glassware, faience pottery from Italy and Portugal, Mexico, Bustamante ceramic statue, bronze, serving dishes, kitchen, vases, picture frames, crystal, china, flatware, bar shakers, 8 Moroccan pillows, bedding, table linens, fused art glass, a Nora seasonal plate set, and more.
Ladies designer clothes size 12-14 and shoes size 9 & 10, handbags, accessories, and hats. Included are books-children, Hardy Boys & Nancy Drew, encyclopedias, classics, novels, education, law, history and more, small appliances, kitchen and butler's pantry, Christmas, boys & girls clothes, many toys, some camping, bric-a-brac, sports, decorative cache pots and more!
We will add more to the list as the week progresses. ART WORK Greg Grownowsky 'Hermes' bronze and also signed litho "The Man With The Pipe #3" (of V.Van Gogh) by Greg as well, Raoul Dufy, Ron Riddick, Palmer, Tully (Hawaii), Toni and others. Here is some more items:
Ludwig Beatles children's drum set, children's guitars, many Clinique gift bags, dolls (Madame Alexander, 100s Beanie Babies, Cabbage Patch and more), painting easel, decorative wire bird cages, games, ski clothes, boots, snowboards, plastic tubs, 2 Mountain bikes – Diamond Back Duo Track & Pro Flex 857, Trays, serving baskets, Dept. 57, Luggage, vintage Gump's San Francisco chafing dish, some antique linens, bedding and more after unpacking the garage today & tomorrow, Thurs.
*The list is subject to a few items being retained by the clients which were the pr antique Chinese altar tables, Victorian desk and salon chair, sets of pottery faience dishes, and some lamps.
Friday February 26th  10:00-5:00
Saturday February 27th  9:00-5:00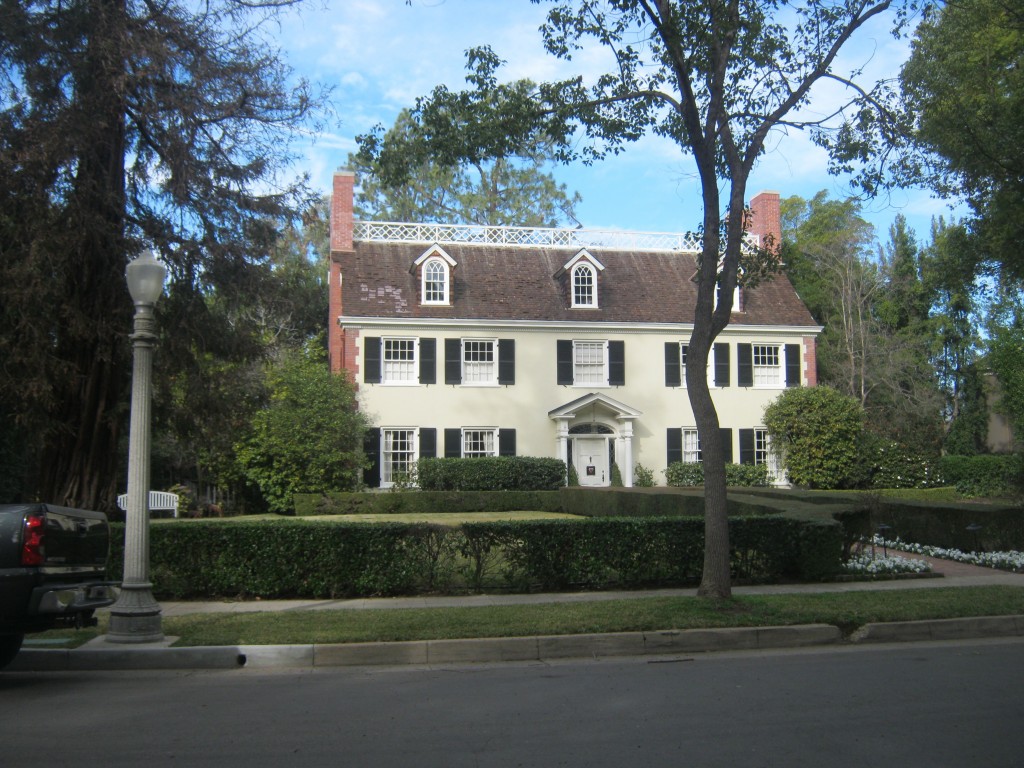 This elegant 1927 'Queen of the Neighborhood' estate has been standing proudly for eighty-nine years. It is so gorgeous, and stately, that is reflects another time and place in the history of the annals of the Annandale legacy.
The elegant living room is floored with a stunning 12' x 20' cross stitch needlework rug and filled with fine furnishings including a pr. of 7'butter yellow fringed sofas, 3 round tables w/cloths & toppers, beige striped club chair, gilt/white cherubs chandelier, overstuffed club chair & ottoman, painted wood bombe' chest, French Napoleonic bees footstool, Hastings black baby grand piano 5'8″, brass tea cart & fireplace fender & screen, lg. glazed ornate yellow pot, English hutch, mirrors, reverse painted glass tray and more.
Other furnishings are many slipper chairs in yellow, striped, beige, zebra pattern and white, throw pillows in yellow green rose, pine coffee table, decorative picture frames, 3 bar stools, 6' yellow sofa, pine armoires, painted corner shelves & bookcases & blanket chests, beige metal Victorian double bed, chaise, large Cal King bed headboard in contemporary white, two twin mattresses, two duall beds with headboards & bedding, custom bedding, lamps, armoire bench cabinet, 5 drawer dresser, beige armoire, mirror, wall shelf, ant. corner washstand, blue/beige cloth padded dual headboard, side tables, rugs-rust Chinese, white shag, Persian area rug, India white w/border 12′ x 18′, children's playhouse furniture—wood stove, table bench & 2 chairs, rocker.
Also, lg. ant. repro clock & signs, pictures, gilt wood fireplace screen, stemware, silver plate, decorative accessories & bric-a-brac, porcelain figurines, tea cups & saucers, Horchow rooster plates & bowls, Le Cadeaux melamine plates, 'Tally Ho' pattern breakfast set by Maddock of England, Children's items – painted furniture, tables, step stools, chairs, doll-houses, toys, pictures, many fine toddler dresses, books, mini tea sets, game, dolls & more. Lg. potted plants, Brown & Jordan table, kitchen, butler's pantry, vanity & ladies clothes—sizes 4,6,8 & 8 ½ shoes.
More includes a very large Century china cabinet w/bevel glass,  1850's-60's American cylinder lid secretary bookcase, antique oak dresser w/spindle support mirror, sheet music cabinet, dresser, very large 19th C. ornate gilt mirror, historic Yosemite Tenaya Canyon (before flooding and S.F. dam building) oil painting, tantalus, Christmas items, yellow picket fence planter, 2 large lanterns, wall fountain, pine trunk, balloon back chair, linens towels bedding, flower pictures, botanical prints, antique style repro signs-carnival, decorative ceramic pieces, trays & platters, kitchen items-dishes, mixing bowls, glassware, cache pots, party popcorn containers, some faux flowers, boxes in wood and woven, Horchow & other rooster items, concentric gilt trays.
Vanity stool, old perfume bottles, wastebaskets, toiletries, Winnie The Pooh trinket/Battersea boxes, cloth bulletin board, colored & French flower market buckets, dolls, Russian concentric dolls, games, stuffed animals, dolls, ABC's plaque, holiday & celebratory decorations, bric-a-brac, wicker hampers, 2 large boxes costumes, painted blanket chests, totes, neck scarves, gowns, and more. So much more!
Saturday February 20th 9:00 am to 5:00 pm
Sunday February 21st 10:00 am to 5:00 pm
East of S. Hill Ave. & S. Allen Ave. & South of E. Calif. Blvd.
20% to 90% Off All Marked Prices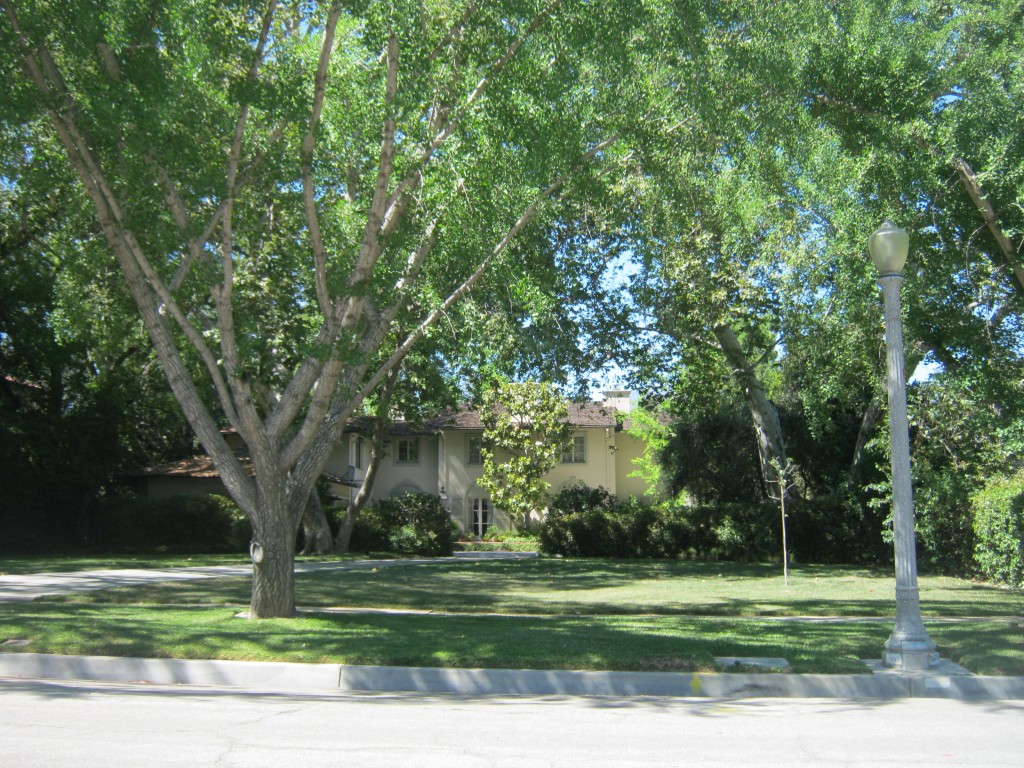 Our next sale will be for a lovely family who is moving to a new home. Having lived there for many decades, they have built a new home to suit their needs. The estate is a beautiful home where the gardens are lush green with verdant foliage. Even though we cannot sell the landscape, the potted plants around the home are some of the best that we have ever seen and For Sale.
They are still in the process of moving, but the things that we know are For Sale will be listed on this card. When there is more, we will list it on the website by next Tuesday Night.
Those items include fine antique and vintage books in sets and singles. For Sale antique furnishings are 18th & 19th C. – 2 inlaid & oak English chests, 2-step oak library ladder, finely painted tray 'Cathedral' coffee table, small Japanese Tansu cabinet, carved tri-splayed leg table w/colonial carving, a mahogany settle bench, arm chair, pr. Champleve vases.
Other furnishings include-CA King 4-poster mahogany bed, long dresser & mirror w/2 side tables, large buffet, dining table w/6 chairs, plate hutch buffet, large rugs-needlepoint, sculptured, Karastan, green round & Chinese, many single side chairs, club chairs, mid-century executive desk, lg. pine cabinet & low table, oil paintings, ladies' desk, quilts, lamps, bamboo Canterbury, sofas, butcher block table, day trundle bed & pr. twin beds, wall sconce lamps & chandeliers, Chinese porcelain stool, delightful 1970's white bdrm. pieces w/brass trim corners-desk with sawhorse legs, 30" 3-drawer dresser, 48" 6-drawer dresser, 2-shelf bookcase, Asian wall display cabinet, patio table with 6 chairs, potted plants in concrete pots.
Also, ivory legal file cabinets, decorative accessories, smalls, Lucite pedestal, draperies, WWII Army footlocker, jacket, boots, art folios-boxes, mats, mailers, porcelains, wastebaskets, silver plate pcs, fireplace screen & baskets, Sony audio visual control center, 2 Boston speakers, 8' Huntington museum banners, costume jewelry, iron bath & patio racks & shelving, gas dryer, plastic tubs & more!
We have more! Maytag dryer, vintage 1934 Chinese dishes, Beleek china snack set, Baldwin 'Hamilton' upright spinet piano & bench, 12′ Karastan rug runner, bronze, demi hall console, painted metal Chinese display wall cabinet, framed and unframed antique and newer prints/etchings, Eleanor Wakefield grandfather clock, antique inlaid German wall cuckoo clock, French Art Nouveau clock, decorative items, 14′ antique embroidered Chinese banner, mirrors, 1830s-1840s oil portraits, German porcelain pcs., tall Chinese vase, kitchen, trundle day bed, Baker painted twin headboard, 3 twin bed mattress sets, women's designer clothes, shoes, belts, purses and costume jewelry. Still More!
Garden shed, pots, statues, 2 Brown & Jordan green patio tables,  concrete pedestals, small medium large and extra large potted plants. Stunning yard!
January 30 – 9:00 to 4:00
Sunday, January 31 – 11:00 to 4:00
Monday, February 1 – 10:00 to 3:00
Otsego Court, Encino 91436
A lovely cul-de-sac home complete with beautiful furnishings including dining sets, L-shape & other sofas, Petrov black lacquer baby grand piano & bench, Chinese rosewood chairs, statues, Fr. salon set, coffee & side tables, queen 4 poster bed, antique parrot cage, lamps, L-shape desk, Asian bric-a-brac & pictures, concrete pots & statues, display cabinet, oil paintings-geometric, landscapes, musicians, 4 vint. Lyre chairs.
Armoire, silver plate, platters/dishes, figurines, Roberto Jortoh Fr. Ladies signed lithos, 4 wrought iron chairs, Christmas, lamps, bed & table linens, Baccarat dish, bric-a-brac, file cabinets, Maytag gas dryer & washer, GE microwave, Maytag 4-burner stove/oven, 2 Kenmore single wide refrigerators, ladies' clothes-Chicos, Loft sz 1,2,3,S-Lg. Hysteric Et Vous Paris, Coach, Glacca. Shoes-7 ½ ,8 vintage buffet, costume jewelry, LPs, lots of girls baby clothes, shoes & blankets 6-9mos 9-12mos 24mos-2 yrs., books, art supplies, vintage exterior lanterns, vanity stools, perfumes, office supplies, decorative items – Chinese cloisonné, music & jewelry boxes & much more.
Here is more! Antique petit point beaded bag, Spode Christmas Tree 'Train Cookie Jar', many Asian pieces-furniture, figurines, statues, 4-panel wood screen, pr. lantern wall fixtures, cabinets, table items. Also, pr. modern chrome standing lamps, pr. brass standing lamps, Tiffany style lamp, milk glass lamps, figural lamps, brief cases, Fr. graphic antique repro advertisement, file cabinets, printer, Dell keyboard, leather desk blotter, metal leaves wall candle sconces, books on tape, glassware, dishes set, decorative baskets, brass/glass mini display cases, neck scarves, vanity items, ceramic bowls and vases, cookbooks, 'John Lennon Forever' lithograph (signed by Steve Gorman 4-19-96 #9 of 9). Mirrors, tons of clothes and shoes, pr. wing chairs, shells, gilt/wood standing girandole  candlestand, Thai gilt headdress in lucite box, panther ottoman, trays, cache pots, etc.
The garden items are many–1950's composition stone/concrete yard table, tall pedestals, iron two-seater loveseat w/cushions, 4 large white glazed garden pots, crocodile rain-spout from Europe, terra cotta and other large pots, concrete pots, iron arm chair, Japanese banner 20′ long and vintage 1950s,  some plants, and more!!!