October 8, 2017 by syes · Leave a Comment
After 23 years, I am walking away from doing estate sales.
I am handing my supplies and lists to my faithful team.
They have been trained by me and by my methods.
They will be on their own and I am referring you to them.
This sale is not a Sharon Yost Estate Sale.
---
Hear ye, Hear ye
Come one, Come all
To this beloved Granada Hills home
Filled with treasures of days gone by.
Friday, October 13th  8-3
Saturday, October 14th 8-3
Sunday, October 15th  9-3
Granada Hills, CA  91344
The matriarch of this family loved antiques
and the Victorian period was her jam!
Come view our elegant offerings with a nod to the historic past.
Among the goodies in her collection are…
A gorgeous carved walnut double bed
Stunning tall walnut armoire with beveled glass
Oak table with 6 chairs
Antique wall and mantle clocks
Marble topped Victorian dresser and night stands
Lovely Eastlake rocker upholstered in dreamy jade green velvet with matching footstool
Antique washboards
Amazing antique oak piano
Metal queen headboard
Metal trundle bed
Cool shaker style bench
Vintage sewing machines
Amazing antique curio cabinet
Fabulous antique wall shelves
Gorgeous antique hall trees
Victorian style tufted sofas
Vintage roll top desk
Steamer trunks
Fabulous oil paintings, etchings and art prints in whimsical frames
Victorian glass abounds… including Fenton and carnival in the most beautiful colors
Depression glass
Vintage lanterns
Lionel train sets
Cast iron Boss Man bookends
Gorgeous beveled mirrors
An etched Victorian silverplate urn
Antique and vintage books
Plenty of good current reads
Cast iron trivets
Beautiful European portrait plates
Gorgeous Victorian hand painted lamps
Hand painted China from Prussia and Czechoslovakia
Colorful hurricane lamps
Records including master pressings
Tintypes and Victorian cases
A smidge of Sterling
Antique keys, finials and other do-dads
Victorian doll houses filled with miniature furniture
Antique and vintage dolls
Old rusty gardening tools
Plenty of household items
A full garage with tools galore
Tons of sewing notions
A tad of vintage glass Christmas ornaments
Faux plants and gardening pots
A 1998 Saturn with approx 70,000 miles
… and so much more!!
Come see us this weekend. You won't be disappointed!!
March 23, 2017 by syes · Leave a Comment
2 More Days – Prices Greatly Reduced
Saturday, March 25th from  10:00-4:0o
Sunday, March 25th from 10:00-4:0o
Bessemer St.  Woodland Hills 91367
101 Frwy Off at Valley Circle,
Go North and turn Right on Platt Ave,
At Calvert turn Left,
and Left again on Kenwater,
For all of you who have "treasure hunted" at this fully packed, almost 60 year old residence, we are continuing & ending it this Saturday and Sunday only.
For those who haven't see it to believe it — Come on over!
Our client asked us to carry on, so we will.
We are still full up on vintage and antique furniture, art work, dishes, glassware, books, and book sets, figurines, vintage sheets & towels.
We are breaking up the Fostoria dishes set (sold in like pieces). Clothing, old linens, tons of scarves, shelving, kitchen, potted plants, garage, lamps, display cabinets, office supplies, washer & gas dryer ($50 each), double wide refrigerator ($200), newer tall freezer ($450), single wide refrigerator ($100), and antique player piano & rolls, 2 – 5 drawer file cabinets, stuffed animals, Christmas, & much, much more.
March 13, 2017 by syes · Leave a Comment
After 56 Years in this WOODLAND HILLS ESTATE SALE Home
It Is All For Sale!!! No Children Lived Here! Everything is Excellent
FIVE DAYS FOR SUCH VOLUME TO SELL!!!
Friday March 17th from 9:00-3:00
Saturday March 18th from 9:00-4:00
Sunday March 19th from 9:00-4:00
Monday March 20th from  9:00-3:00
Tuesday March 21st from  9:00-3:0o
Bessemer Street
Woodland Hills, CA  91367
101 Freeway Off at Valley Circle, turn north and go to Platt Ave.
Turn Right on Platt. Go to Calvert and turn left. Turn left again on Kenwater.
This well-known, and published educator is moving and we are selling her full, time capsule household of just about everything. She is still active and is 91 years and still educating.
She has multiples of many exquisite 1910s to 1970s ANTIQUE and VINTAGE furnishings from Asia England & America, lamps, real & costume jewelry, clothing & accessories for you vintage clothing people, old & a few newer books, bric-a-brac, much silver plate serving pieces & flat ware, 5 china sets (Fostoria glass, Theo. Haviland 'St. Regis', 'Halcraft Shape' by Eva Zeisel, 1950s 'Autumn Leaves', Castleton China 'Lace', Franciscan 'Desert Rose' England), crystal (Steuben, Orrefors, Waterford, David Orgell, Rogaska Starowski, & Clarian), many different boxed Asian jade, amethyst, pink quartz,  & wood carvings, figurines, some 1990s totem poles, cloisonne' wall hangings & vases, 40s & 50s vintage glassware sets, 50's 'as new' towels & linens, rugs, and pictures.
PLEASE NOTE: BECAUSE OF THE VOLUME OF POSSESSIONS IN THIS 2500 SQ. FT. HOME AND THE FINE ORGANIZING WE HAVE HAD TO DO IN CUPBOARDS, SHELVES, DRESSERS AND CABINETS, THOSE  STORING AND DISPLAY  ITEMS WILL NOT BE AVAILABLE UNTIL TUESDAY  AFTERNOON WHEN WE ARE DONE WITH THE SALE. WE WILL NOT LET ALL THESE HIGH END PIECES  SIT ON THE FLOOR AND GET BROKEN OR DAMAGED. THIS IS A FIRST TIME HEADS UP FOR SUCH A POLICY ALL OVER THE HOUSE. THE LARGEST TV WILL BE AVAILABLE WEDNESDAY FOR OUR OVERNIGHT SECURITY MAN. Sorry, Sharon
We are amazed with the volume of possessions in this household. Furnishings include pr. 1940s loveseats, wing back chairs, travertine coffee table, mahogany-several tilt top hall & side tables, 2 revolving & stationary library tables, pr. 'what not' stands, bureau plat desk & arm chair, wall shelf, 8' antique red velvet Victorian sofa, 1920s Cunningham upright player piano, bench & rolls, lg. black display case, 3 TVs, 1930s dressers, geometric & 11 others (4 match), 3 matching bookcases & 5 others, area rugs & runners-Chinese floral wool sculptured, Asian, geometric, signed Persian.
Other goodies-ottoman, vanity stools, gesso plant stand, dining table & 6 chairs, china cabinet, buffet, 50s blonde furniture- desk & chair, deco side tables & king bedroom furnishings. Smalls & bric-a-brac include: totems, kachinas, souvenirs, small gifts in boxes, geisha & Madame Alexander dolls, compacts, porcelain floral bouquets, mini carousel horses, cups & saucers, Chinese stone trees, and so much more to be found. Vintage clothes include everything from scarves, gloves, business clothes, coats, furs, and evening gowns! There is so much high quality possessions. Hope to add more to list Tuesday.
TIME CAPSULE HOUSEHOLD
It's Tuesday! Here Goes a list of more items: Many vintage glassware sets, vases, silent butlers & crumbers, chafing dishes, Jack La Lanne power juicer, baskets-split & woven, art glass & 50s/60s color glass decanters, silver overlay, many salt & pepper sets, casseroles, extra large 50s Bauer bowl, Polish glass vase, tea cups & saucers, old fashion repro antique phone & 60s phones, vanity items, cosmetic products, clocks, trophies, Madame Alexander dolls & 1920s large Mae Star Doll in wicker rocker with article of owner with her doll at four years old, small English porcelain bouquets-Radnor, Royal Doulton, Barkhall, wedding cake topper & wedding gown, much silver turquoise Indian jewelry (She has collected it for a long time), sterling candlesticks bracelets.
More items include pens-Cartier, Cross, Parker, compacts, trinket & powder boxes, Russian Lacquerware, 100s of stuffed animals, old Continenal scale w/weight & height features, See's Candies memorabilia, Currier & Ives prints, unframed prints & vintage posters-educational LAUSD & art, Blanchard & Renoir reproduction prints, marble & plastic fruit, pink green & yellow depression glass, bird prints, Victorian snow prints, silver plate — trays all sizes, gravy boats, glass lined servers, roast & condiment servers, bath rugs & an amazing assortment of 50s-60s towels: bath, finger tip, hand, wash cloths, dish in all those prints you saw at your grandparents' homes for you more mature people!
Blankets,  sheets ( 50s & 60s), sewing notions, 'H' embroidered antique & other embroidered linens, many pkgs. of old lace cut paper doilies, old books & book sets – baseball, Works of Plato, Roosevelt's & cabinet members, Admirals, Art History, Churchill, World History, Civil War, Lincoln The President, Writings on American History, Max Heyman, Christmas and much more! Much school supplies!  List art later…..
ART LIST of Some Oils, Watercolors, Etchings, & Lithos  Vintage & Antique —  S. Robel, Many Filipino Oscar Navarro Oils, P. Peloye, Aldwin Donals, Weidman, Dobire, Marcia Alder, Sivitta, Darwin Duncan, Gerd Koch, Currier & Ives, Cobelle, Carol Brilliant, Baron.
These are some teasers for you.
June 23, 2016 by syes · Leave a Comment
100 FREE PARKING SPACES IN REAR DOWN DRIVEWAY
 

July 10th, 11th & 12th! Sunday, Monday, Tuesday!
DAY ADDED:Wednesday July 13 – 9:00 to 2:00
Riverside Drive, Valley Village  91607
At Laurel Canyon and over the wall from Gelson's Market
PURSE CHECK IN OR LEAVE IN YOUR CAR
A MAGNIFICENT COLLECTION OF HIGH END ITEMS AND FLEA MARKET COLLECTIBLES UNDER ONE ROOF. WOW! A really exciting sale to attend!
Our next sale will be a BIG 'conglomeration' of many estate sales that we have had stored for three years or more. Most of it is furniture, smalls, art and paper that no one has seen before. There will be bargains that you will not believe. All of it goes this time and it is priced to sell! we expect you to bargain with us. If you want it, we will get you out the door with it! We were waiting to sell much of it on the internet, and we have decided that it all should be sold to the public at a super sale instead. Let's just say having a Second warehouse sale in 23 years will be more expedient for us. It will be exciting, to say the most, to see many different kinds of possessions from these homes and vocations:
-Disney animator 1930s to 1980s, Jack Ferges. He was one of the original two artists that were heading up Disney Imagineering along with Blaine Gibson (Personal novelty cards, sketches, maquettes & watercolors from Jack's collection) Historex Napoleonic Wars 1791-1812 model sheets & Bios mimeographed ie. Hussard, Harnachment, Infantiere, & more. (His hobby).
-First Interstate Bank CEO, J. Pinola. (Photos, paper, awards, & items from 3 homes)
-Whole household packed up from Sun Valley. Never Before Seen. (All vintage & antique, a lot of flea market items and fine linens. They lived there from 1950 to 2015, over 60 yrs! It was a real time capsule going through in that house for four weeks.
-Sharon Yost Estate Sales holdovers from past sales and some personal possessions, as well as Kristen's.
-Buyer from the 11,000 sq. ft. Toluca Lake estate sale is bringing some things back to re-sell. (Gorgeous art, grandfather clocks, rugs, high end reproduction art & more).
-More from former clients that want to sell some of their things. Wowie!
-North Ranch past estate sale possessions.
The sale will take place in a one story, 3 halls, 14-room office building across the driveway from that fabulous two story building we used some three to four years ago. It is a real opportunity to have fun, collect, buy items to use, give & find resale items to sell. I can say in our 23 years of selling goodies from people's homes that this is an amazing antique, vintage and contemporary sale of treasures that you won't believe. One of THE COSTUME JEWELRY clients go back 7 or 8 years from the household of a hoarder that had a condominium that had an 18″ corridor throughout her whole home. We still have more and it all must go. Starting a business? Well, COME AND GET IT! There is lots of merchandise here!
Some of the items there are phone tables, high varnished wood step ladder, Art Deco Indian chief paintings, sterling & silver plate flatware and serving dishes, 20's console desk, designer clothes – St. John's, Diane Freis', furs, turn of century plate camera & tripod, pr. high end antler chairs & steer horn hat rack, Japanese art, Buffalo hide rug, old luggage sets & singles, Fiesta dishes-pink white grey, Chinese & Persian rugs, 50s dolls, dioramas, books, summer camp photo & book, cushions, boxes, iron plant stands, jewelry boxes, oil paintings, many large chandeliers, lamps-sconce, table and floor, bric-a-brac, pottery, dishes sets, glassware, pots & pans, 1920's rustic pictures, jewelry and so much more. We will add more later. Much more!
FURNITURE – Round 6′ distressed mahogany table w/7 chairs & woven leather pads, 8′ 1890's German grandfather clock, 4-5′ ornate gilt gesso mirror, 4-door 8'w x 6'9″tall French oak chifferobe/armoire, ornate 8-legged carved oak/birds eye walnut dining table & 2-18″ leaves (w/out chairs) & matching buffet, 6′ English trestle table & 6 chairs, 7′ sofa & overstuffed club chair, 7'x 58″ carved pine bookcase, Kuolin 5'x 42″ wood dining table & 6 chairs (Leave built in), 19th C. fine hardwood hutch w/original glass & handles, 91″ Howard Miller grandfather clock, antique side tables, card table, early 20th C. English lead and glass cabinet w/drop leaf desk & lead & glass windows, Eastlake men's dresser mirror vanity, fine tufted leather chair & ottoman, huge 1″ thick glass dining table w/pedestal bases 7'x 52″, a few sets of chairs (6 chairs or more each), 19th C. small four drawer chest, all sizes of bookshelves & cabinets, wall shelves, antique wash stand w/marble top, stools, vintage tray tables, dark pine hutch, rollaway bed, carved mahogany built in extension table, pr. red mahogany Victorian style arm chairs & settee, lamps, mirrors, 4′ wagon wheel coffee table, 1940s western wood desk & matching arm chair, antique early 19th C. campaign arm chair, footstools, large butcher block table 36″x36″, 1920s great green child's dresser & drop leaf table, Butler's tray table w/folding base, ant. hall/sofa table, 20s/30s oak desk, large pr. ornate antique colonial design porcelain lamps w/ormolu trim, 6′ black Asian low console table, 2-tier black coffee table, small white metal patio table w/4 chairs, some garden pots & more.
EPHEMERA/PAPER GOODS – See many European countries as they were promoted and advertised when they were sovereign nations! 1930s-1960s English & European postcards, photos, travel brochures, many maps, pamphlets tickets from France, London, Amsterdam, Florence, England, Denmark, Israel, Antarctica, Japan, Asia, safaris, F. Leger & Matisse museums, Shakespeare items from 1930s. 1940s East Coast cotillion photos. Old newspapers- Mohammed Ali, NY Blackout 1965 & Vietnam. Menus, vintage cat folio, old greeting cards, vintage aircraft items from 1955, many Life magazines & more.
RUGS- 8′ x 11′ Seroleon Antique style in azure blue, brown, maroon & one in brown. Wool Chinese rug 8'x 10′ pink, green & brown. Round 7′ Chinese wool rug in dark green, pink, green & mauve, long rug runner, small rugs & amazing 40's/50s bath rugs, small rugs.
DECORATIVE ACCESSORIES – Many pictures, antique Japanese repro prints, Asian & India block prints, reverse painted glass pictures, 3 very fine & large reproduction oil paintings w/ornate frames-Fauntleroy, Renoir & colonial couple, Antique wood foo dogs, silhouettes, 1940s/50s drapes, linens-lace crochet cotton printed embroidered tablecloths, napkins, tea towels, doilies, runners, pillowcases & days of the weeks chore towels. Old unused aprons from the forties and fifties. Vintage fabrics, bottles and accessories, sheets & towels from the early fifties, wicker doll buggy, quilts, knit & satin hangers, blankets, sheets, vintage Christmas, 1920s/30s dogs, cats, babies, rustic Indian prints, totem, ceramic art pottery, souvenir spoons from U.S. and around the world w/racks, Roseville pottery, bronzes -2 Frederic Remington & Asian horse, African masks, New Guinea wall plaques & statues, basket stools, woven bar stools, 3 standing floor ashtrays, Napoleonic bee pillow & footstool.
CHANDELIERS –  All priced to sell! Pr. ornate black & gilt w/cherubs 30″ x 30″, ornate white & gilt chandelier w/cherubs 30″x 30″, bird of paradise in pewter 24″ x 18″, roosters in black metal 27″x 16″, 1960″ cylinder lamp w/chain, crystal chandelier 16″x 12″, old brass pool table lamps w/black shades, and many smaller table lamps in the chandelier room.
KITCHEN & BATH FIXTURES- old pots & pans, 20s & 40s mixers w/meat grinder or juicer attachments, manual food grinder, utensils, microwaves, spice rack w/ceramic spice book bottles, thermoses, iron Griswold skillets, Hall china pieces, plastic vintage picnic ware, canisters, dozens of glass jars with old product lids, kitchen goodies, tankards and mugs, 4′ iron pot & skillet ceiling rack, two new & both different pedestal sinks, Melamine dishes & more.
ART – Some famous antique reproduction oil paintings in ornate frames Renoir, Colonial couple, & Little Lord Fauntleroy. a five by five oil by an artist, Pebble Beach golf hole litho, 3 long framed photo galleries of Art Director, Stan Jolley, and his actor friends that were in some of his art design films ie. Witness, Caddyshack, with Walt Disney Elfago Baca, and more. Baby art. Art Deco Indian art. Floral landscapes and folk country art. Pebble Beach golf hole litho, Wooster Scott, R. Indiana acrylic of a Parrot, Corbiere 'Moonlight on the Ocean' oil and more.
BRIC-A-BRAC  & Collectibles – 1970s Baseball Cards, (MM) 'Tally Ho' by Maddock Breakfast in Bed China Set, tons of figurines-(just about every Josef original) Snow White cats girls animals & objects, vintage aluminum ware serving pieces, vanity items-perfume bottles, tins, accessories, talcs, toiletry products. Pressed & blown glass, vintage Lionel trains, 1950s slat wood bushels & berry boxes,  old printed large gunny potato sacks, many old hand tools from early 20th to 1960s, men's golf bag & clubs, 50s salt shore fishing rods by Brogdon and reels by Penn & Imperial, electric irons that work and made in the USA, many 1940s flamingoes (need gluing, many are intact), vintage clothes, purses, Hawaiian, many LPs (200), vintage clothes, stationery & more.
May 29, 2016 by syes · Leave a Comment
SATURDAY June 4th 9:00-5:00
SUNDAY June 5th 9:00-4:00
MONDAY June 6th 9:00-4:00
(N. of Sunset at Clark St. – Whisky A Go Go corner Street)
This is a 1960s contemporary home up in the hills above Sunset Blvd.
The split level design flows alongside the hillside with a terrific view. The original owners that built the house lived here for over 50 years, and to testify to this, the house is a vintage showcase from the garage to the living spaces. You will find excellent African, Mexican, Chinese & Japanese pictures & statues. There are also some antiques scattered around the home and a lot of things from the 50's & 60's. Never before seen publicly – household! Vintage clothes and accessories!
Contemporary brown corduroy sofa & loveseat, Drexel 6'x 3 ½' wood dining table w/2 leaves 40″ to a 10′ length & 6 upholstered chairs, 6-shelf wood/glass cabinet, decoupage cloth wrapped paisley sofa table, plaid cloth side tables & coffee table (by Williams Bros.) & batik cloth chest, 5'x7′ geometric rug, lamps, desk, pair chrome/glass side tables, 30″x 36″ wood coffee table w/iron legs, 10′ vintage linen sofa, woven stools.
Antique furniture-German 8′ grandfather clock & Chinese side table. Also, 6 large African wall masks, floor statues – F. Remington western art bronzes, Louis Rankin sand cast,  4 1/2′ nude woman statue, & more. Many pieces of glazed and unglazed pottery & earthenware-water jars, ewers, vases, Gouda, S. Brastoff, Lois Stearns & W. Reiss, M. Cazlimo, Royal Copenhagen, K. Loongelt (potter to H.M. the Queen) to name a few.
Other art – Klimt prints, 3 G.H. Rothe signed ballet lithos, Ray Barinio "Enclosure", many framed old Japanese repro 19th C. images prints & other antique etchings. Crystal- figurines, spheres, eggs, blocks, tear drops, bowls, & goblets – Stutto, Steuben, Orrefors, etc. Also, china items & dishes, silver plate items & flatware, 100 piece set antique etched goblet & plates collection w/gold rims, antique glass, books, old linens, old party items/lanterns, games, Christmas, bongos, Luau & tiki items-cups, straw glass holders, ceramic bamboo tumblers, napkins, LP's, 78 rpms 45's records, sets-classics, show, 40's & 50's delights!
The men's & women's 70's shirts w/big collars & vintage hippie clothes size small/medium & 6 shoes! The garage contains camping, professional photography items, old and large power tools (listed later today Friday), wood, 50's items w/old labels. So Much More! Not Yet Seen! This will be a fun and great deals sale!
Here Is More: 3 wood stools, 24″x 24″x 24″, faux wood cabinet desk & chair, carved wood "Three Graces" carved lamp base by C.u.L.Kerzinger, electronics-sound units, sterling & silver plate-pitcher, ice bucket, trays, dinner bells, napkin ring, thimbles, miniature meat platter & covered vegetable, sauce dishes, ashtrays & cigarette holders, candy dishes, salt & pepper shakers, mini spoons, 12 antique enamel & silver demitasse spoons, silver sauce boat. Vintage place mats & napkins, salt sellers, margarita glasses, barware & glasses, 36″ TV cabinet/stand & TV cart, macrame' hanging, pottery garden pots, Bowflex tread climber, ab cruncher & exercise bike.
Many 60s vintage ceramic covered soup bowl sets & mugs, 3 boxes May Co. w/plush bottom goblet coasters, 40s/50s aluminum pcs., straw wrapped Asian vases, books-novels by Crichton, Clancy, Grisham, DeMille, Dan Brown, Lee Child, Patterson, Robt. Parker, & vintage books-art, novels, Time-Life Photo, 54 Vols. Great Classic Books, games & joke items, mint vintage mini ornaments by Shiny Brite & Brite Star, Penetray aluminum Christmas tree color wheel & more, bric-a-brac & decorative accessories, office items, 6′ 1950s figural swordfish wire wall hanging.
Records-extra large 78 rpm classics, 78 rpm 30s, 40s & 50s sets & albums- Crosby, Sinatra, Jimmy Dorsey, Chevalier, Holiday Inn, South Pacific, & more, LPs, 45s. Colorful luggage sets, Franciscan white stone ware, books ends, Vintage clothes- Men's shirts 1970s 15-15 1/2 & medium – shoes – ties – sport coats size 42, Ladies' clothes small & medium shoes size 6 Lanz, Ship 'n Shore, I. Magnin, Odensa, Stuart Lang, Nikkis slacks – shirts – sweaters – jackets – bell bottoms – long fringe vest – dresses, purses handbags clutches, and accessories, many wallets & coin purses. Vintage Playbills, bed table on wheels, vintage throw pillows, baskets, and more!
THE VINTAGE CLOTHES ARE AMAZING! EACH LADIES GARMENT AND SOME OF THE MEN'S CLOTHES HAVE TAGS OF INFORMATION ON THEM! The size, what to wear them with. What not to where them with. Comforts or distresses of each. It is amazing kept for over 40 yrs.  That is dedication to how one looks!
The garage is terrific! A vintage scoop of 50-60 year old goodies. Camping-sleeping bags, dishes, etc. Dunlop hand hemp rope winch, moulding & other wood pieces, power tools-folding chairs, metal racks, 2-30 drawer filing units, CB radios, old glass jars & bottles, garden terra cotta & chemicals & pots, vintage yard lights, PROFESSIONAL PHOTOGRAPHY items- adjustable tri-pod stands, back ground paper of many colors, colored flood lights, light fixtures, sturdy boxes, tri-pod bases, slide boxes, reel cans, photo timers, photo developing trays, Kalart flash unit, did not see cameras. Vernon super 8 editor, video items & recorders, NuTone intercom & MORE.
POWER TOOLS: Dayton Split Phase A.C. Motor & Scroll Saw on Stand   Atlas Floor Model Ball Bearing Drill Press   Jointer On Stand    Craftsman Bench Grinder w/Stand    Wilton Bench Vise     DeWalt Radial Arm Saw 1/2HP
THE COPPER TONE CANISTERS IN GARAGE ARE NOT FOR SALE…..PHOTOGRAPHED WRONGLY.
VERY SORRY! OWNERS ARE KEEPING SOME FURNITURE AND KEEPING LIGHT FIXTURES. ONLY ONE IS FOR SALE.
Here are the pictures……
February 12, 2016 by syes · Leave a Comment
Saturday February 20th 9:00 am to 5:00 pm
Sunday February 21st 10:00 am to 5:00 pm
East of S. Hill Ave. & S. Allen Ave. & South of E. Calif. Blvd.
20% to 90% Off All Marked Prices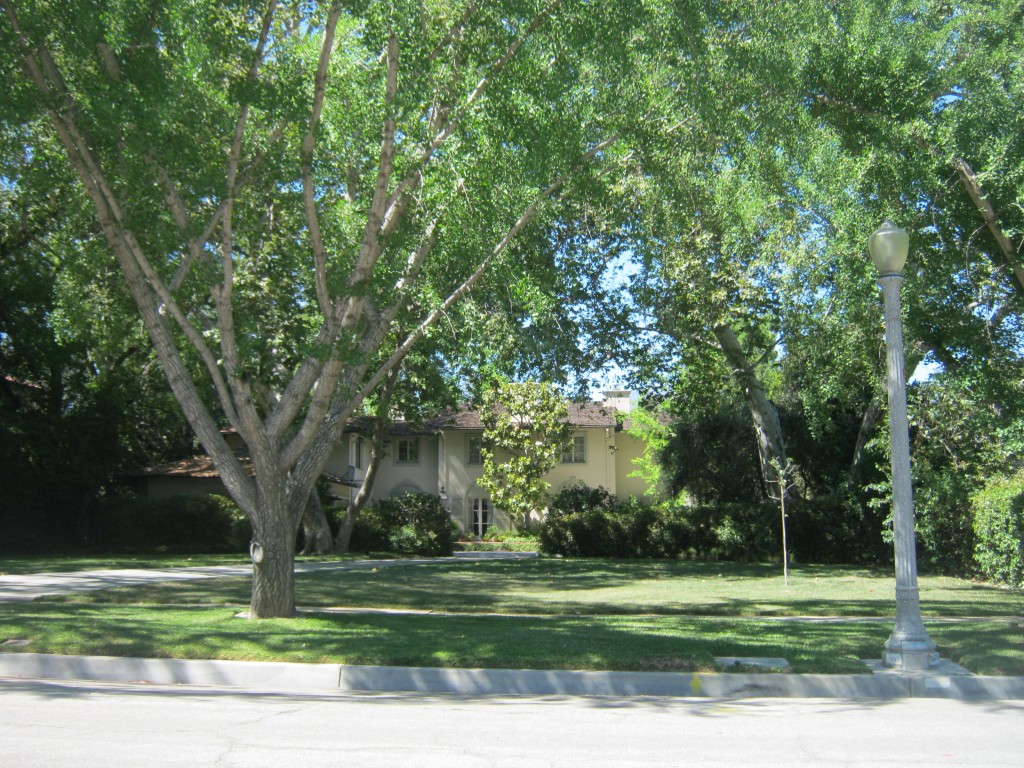 Our next sale will be for a lovely family who is moving to a new home. Having lived there for many decades, they have built a new home to suit their needs. The estate is a beautiful home where the gardens are lush green with verdant foliage. Even though we cannot sell the landscape, the potted plants around the home are some of the best that we have ever seen and For Sale.
They are still in the process of moving, but the things that we know are For Sale will be listed on this card. When there is more, we will list it on the website by next Tuesday Night.
Those items include fine antique and vintage books in sets and singles. For Sale antique furnishings are 18th & 19th C. – 2 inlaid & oak English chests, 2-step oak library ladder, finely painted tray 'Cathedral' coffee table, small Japanese Tansu cabinet, carved tri-splayed leg table w/colonial carving, a mahogany settle bench, arm chair, pr. Champleve vases.
Other furnishings include-CA King 4-poster mahogany bed, long dresser & mirror w/2 side tables, large buffet, dining table w/6 chairs, plate hutch buffet, large rugs-needlepoint, sculptured, Karastan, green round & Chinese, many single side chairs, club chairs, mid-century executive desk, lg. pine cabinet & low table, oil paintings, ladies' desk, quilts, lamps, bamboo Canterbury, sofas, butcher block table, day trundle bed & pr. twin beds, wall sconce lamps & chandeliers, Chinese porcelain stool, delightful 1970's white bdrm. pieces w/brass trim corners-desk with sawhorse legs, 30" 3-drawer dresser, 48" 6-drawer dresser, 2-shelf bookcase, Asian wall display cabinet, patio table with 6 chairs, potted plants in concrete pots.
Also, ivory legal file cabinets, decorative accessories, smalls, Lucite pedestal, draperies, WWII Army footlocker, jacket, boots, art folios-boxes, mats, mailers, porcelains, wastebaskets, silver plate pcs, fireplace screen & baskets, Sony audio visual control center, 2 Boston speakers, 8' Huntington museum banners, costume jewelry, iron bath & patio racks & shelving, gas dryer, plastic tubs & more!
We have more! Maytag dryer, vintage 1934 Chinese dishes, Beleek china snack set, Baldwin 'Hamilton' upright spinet piano & bench, 12′ Karastan rug runner, bronze, demi hall console, painted metal Chinese display wall cabinet, framed and unframed antique and newer prints/etchings, Eleanor Wakefield grandfather clock, antique inlaid German wall cuckoo clock, French Art Nouveau clock, decorative items, 14′ antique embroidered Chinese banner, mirrors, 1830s-1840s oil portraits, German porcelain pcs., tall Chinese vase, kitchen, trundle day bed, Baker painted twin headboard, 3 twin bed mattress sets, women's designer clothes, shoes, belts, purses and costume jewelry. Still More!
Garden shed, pots, statues, 2 Brown & Jordan green patio tables,  concrete pedestals, small medium large and extra large potted plants. Stunning yard!
July 16, 2015 by syes · Leave a Comment
Friday, July 24th: 9:00 to 4:00
Saturday, July 25th: 9:00 to 4:00
Sunday, July 26th: 10:00 to 5:00
Monday, July 27th: 10:00 to 4:00
Calle Luminoso, Camarillo 93012
(Between 118 Freeway and the 101 Freeway)
The 118 freeway through Simi Valley is quicker and less traffic.
A wonderful scenic drive and well worth it!
Come up and buy the 1 1/2 acre Tuscan estate that is for sale for an Italian weekend retreat!
It has unobstructed views! (It is a bargain at $1,795,000).
Wow! We are doing another sale at this builder/developer's Tuscan style home. There are more pieces that they wanted to sell from their staging and personal possessions storage. Also, there are items from a few other sales that were not donated from earlier this year and recently, ie. Encino, Hollywood Hills & Pasadena.
The 2-acre estate is for sale and it has a stunning view of only hillside orchards. Gorgeous! Inside, a whole new look including a newer Victorian living room suite, dk. brown chenille living room ensemble, side, corner, coffee and sofa tables, Chinese, sculptured, Turkish, other area rugs & runners (one is a burgundy Karastan), lg. Fr. & contemporary cabinets, driftwood trunk base dining table w/6 French chairs & 2 lamps, cherry hutch/display cabinet, ladies' desks, Venetian & other lg. gilt mirrors, brass trundle bed, Italian master bedroom suite custom made in Italy, Asian salon chairs w/beautiful Imperial style fabric, oval English plank dining table w/8 chairs, 5′ wood garden or interior Asian horse, gate leg & drop leaf tables, gilt candleabrum, bronzes, lg. Hungarian side board, floor lamps, other lamps—gilt ceramic, glass, brass, metal, crystal in sea horses, columns, vases, urns, Asian, monkeys, Art Nouveau women and tole styles.
There are 4-19th C. antique arm chairs, painted demi-lune cabinets & hall table, 20's-30's shabby chic buffet & dresser, Fr. items—Parisian colonial style tapestry, day bed w/bedding, sofa table, busts, chaise, bed bench, lingerie dresser, mantle clock, huge tall pine ornate bookcase, bric-a-brac, figurines—Meissen, Capo di Monte, artisan rabbits, ducks, birds, mosaic, & more. 4-shelf etagere', 4 1984 L.A. Olympic posters framed & signed by Roy Licthenstein (Horse Jumping) Sam Francis (Archery) and Billy Bengston (Gymnastics) Carlos Almaraz (Track & Field), huge vintage Hungarian sideboard, 8' farmhouse table, Bustamante statuary—'The Mermaid' terra cotta 3/50, brass wall mount rhino, brass parrot & owl on perches, standing stork. Another papier mache' parrot on perch from Mexico.
Ladies clothes & gown, belts, scarves, bedding, towels, comforters, table linens, glass, silver plate, crystal pieces, oil paintings, framed prints—Italian maidens, Civil War plantation, Renoir, girls & women, botanical, corals, Italian ruins, urns, still lifes, birds, English lithos, & antique steel engravings.
Art glass vases & bowls, 1934 Chinese dishes, faux flowers, stainless and silver plate flatware, kitchen, from Boston–2 pr. old doors, grocery sign, picture frames, side chairs, books ends, vintage Franciscan apple dishes, Christmas items, McCoy & Bauer pottery, dolls-including signed Disney vintage Snow White and the Seven Dwarfs, faux plants & flowers, live outdoor plants w/some in old & vintage concrete ornate planters.
AND MUCH MORE NOT LISTED!
BEING DELIVERED SATURDAY MORNING, FROM A FORMER CLIENT – A LARGE ANTIQUE JAPANESE STEP TANSU (ORIG. $10,000),
A PAIR OF LACQUER SIDE TABLE CABINETS AND ANOTHER JAPANESE DOORS TANSU CABINET, NON-STEP. PROBABLY AROUND 10:30 AM)
The framed ART work (sizes are approximate) (*Original art) ART includes:
–J.P. Herve Signed Serigraph 'Three Skiffs Near Ocean Shore' #221/275   21″ x 16″
–*Gardella Signed Acrylic on Canvas 'Two Faces'   29″ x 45″
–*Walter Haase Wojtyla Acrylic & Flashe 'Twirling Mickey '95"  36″ x 36″
–Kurt Larisch Signed 'White Corner' Litho #98/100   16″ x 22″
–*18th-19th C. Antique Oil 'Portrait of French Woman'   28″ x 36″
–*Pr. Early/Mid 19th C. Antique Oil Portraits 'Mother & Son'   24″ x 30″
–*R. Kanus Signed Oil After Rachel Marais-Milton 'Young Victorian Girl With Flowers'   9″ x 12″
–*Robert Williams Signed Acrylic "Catalina Island Harbor"   42″ x 36″
–LeGree Serigraph #52/100 'Sur La Plage"
–Unsigned Serigraph 'Aspen Trees Still Life'   36″ x 28″
–Portoy Etching Signed 'Venice' 189/210   12″ x 12″
–Modigliani Faux Oil   16″ x 24″
–Cezanne Style Faux Oil 'Full Table Still Life'   30″ x 36″
–Large 'Two Italian Maidens' Print
–W. Loy 'Lady Mildmay' 1803 Steel Engraving   18″ x 26″
–C. Turner 'Mother & Daughter Cholmondeleys' Steel Engraving   18″ x 36″
–Renoir 'Girl Sewing' Faux Oil   16″ x 20″
–*P. Hudson Oil 'Wine Bottles Still Life'   25″ x 18″
–Unsigned 'Upside Down Girl In Bowler Hat' Painted Contemporary Wood Frame 36″ x 30″
–Unsigned Pr. Coral Watercolors   20″ X 28″
–1951 Raoul Dufy Signed Litho 'Ascot'   26″ x 20″
–Signed Sister Rose Marie Tulagistat 'Quiet Light' Litho 16″ x 24″
–Pr. 'Italian Ruins' Triple View Each Lithos   32″ x 12″
–Pr. Greek Man & Woman Framed Tiles
–Renoir 'Grandmother & 2 Granddaughters' Print Under Glass   30″ x 24″
–Pr. J.L. Prevost Floral Prints   20″ x 26″
–Pr. Botanical Prints 16″ x 20″
–Matt Kuntsler 1861 Civil War 'Midnight & Magnolias' Litho   48″ x 36″
–Jean-Joseph Chabridon 'Le Cap Martin' Colored Etching   9″ x 12″
–L. Bromsley Signed  'Pond & Cottage' Colored Etching   9″ x 13″
–*Reginald Baxter After Joshua Reynolds 'Colonial Gentleman' Oil   49″ x 28″
–*James McCammon Oil 'Cathedral'   18″ x 42″
–*James McCammon Oil 'Chrysanthemums Still Life'   18″ x 32″
–*Unsigned Antique Oil Portrait '18th-19th C. Man'   24″ x 30″
–*Unsigned Pr. 'Lemons & Pears' Oils   12″ x 8″
–*Boris Ten Eyck Grasso Oil 'House With Red Roof'   16″ x 12″
–*R. de la  Corbiere Oil 'Moonlit Seascape'   19″ x 22″
–*Guiseppe Carosi Oil 'Figures Walking In A Winter Landscape'
–*Gianni Ferrati Mixed Media 'Italian Roundhouse Train Station'
–Vint. Diego Rivera Print 'Mexico Harvesters'
–*'Mythical Lady In Sky' by Ricardo
–'Mathematical All Seeing Eye' Litho
–3 Greek Prints Unframed
–*Outer Space Planet Terrestrial Landscape' by Scott
June 22, 2015 by syes · Leave a Comment
 SECOND AND LAST WEEKEND
An Attendant will be at the front gate at 6:00 am Thursday morning with the sign-up sheet.
This will be the official Sign-Up Sheet for the sale.
Thursday, June 25 — 9:00 am to 5:00 pm
Friday, June 26 — 9:00 am to 5:00 pm
Saturday, June 27 — 9:00 am to 5:00 pm
    South of the 210 Freeway Near Lake Avenue
THESE ARE ALL NEW PICTURES. WHAT YOU SEE AND MORE IS WHAT IS THERE THURSDAY MORNING .
We had a great sale last Thursday, Friday and Saturday but we still have treasures and many items still left for sale in this gorgeous home designed by Marston & Van Pelt. The family lived here for thirty years and made it into a beautiful residence filled with many pieces of furniture, art, costume jewelry, garden furniture, statues & plants, rugs, and decorative accessories.
There are many pieces of French Louis LV & Louis LXI style furnishings, also American, English and Italian articles to decorate your home. The list includes large woven chain stitch rugs, mirrors, custom tablecloths, bedding, bath rugs, towels and sheets, linens and more.
Antique and reproduction oil paintings, sketches, prints, bronze statues and clocks, urns, gesso tables, crystal, kitchen, kidney shape side table, antique oil portraits, French marquetry commodes, Baccarat decanters, Meissen statue & plate, silver plate andirons, Boulle-desk, chair, game table.
There are antique sofas, lamps, side tables, stone persimmon tree, bed benches, area rugs and rug runners, bird, horse, ducks, pheasant, raccoon figurines, double bed mattress set, CA King mattress set & gilt metal headboard, pair of French twin headboards, monkey figural lamps & statues, pair brass high end display cabinets, ornate gesso carved stands, Chinoiserie mirror & 3'statue, 2 high back white toilet chairs w/cane seats, plant stands & holders.
Brass heating stand & andirons, Thai gilt & black bronze, pedestal dishes, F. Remington 'Mountain Man On Horse', lg. metal antique Repousse' mirror, lg. German tall case clock w/brass inset, Imari porcelains, wing chairs, Queen Anne tall dresser, French desks, balloon back chairs, 6 Jappanned art chairs, wall shelves, pair gorgeous pine cabinets-floor to ceiling, commodes & bombe' chests, antique 7' copper fountain, French 70's pale yellow desk hutch, brass/pewter day bed & bedding, E.J. Cygne oil paintings.
Al Capone dresser vanity bought 40-50 yrs. ago in Chicago, antique water fall oil painting, Ridgway Grandfather clock, terrier paintings, Caleb Bingham repro oil, large pink sofa table, bamboo arm chairs, Marble statue of mother & child, Baker's rack, patio tables, large potted plants, urns, antique iron pedestal planters and so much more.
November 16, 2014 by syes · Leave a Comment
Friday November 21, 9am to 5pm
Saturday November 22, 9am to 5pm
Sunday November 23, 10am to 5pm
Monday November 24, 2014 10:00 to 3:00
Magnolia Blvd, Encino 91316
South of 101 Fwy at Balboa Blvd.
Turn right on Magnolia Blvd.
Our next sale is just before Thanksgiving, and we are happy to bring it to you. As many of us gather together with friends and family, let us all remember what a great time it is. We all can be thankful for so much. May God bless you during this time and may we thank Him in return for so many good gifts.
Within this 4500 sq. ft. home you will find 50 years of antiques, vintage & contemporary furnishings, art and decorative items. It is a fabulous setting on a full acre and includes 2 herringbone sofas (7' & 9'), a custom painted carved oak 2 pedestal coffee table, brown lacquer cube side table, oak bombe' side chest, pr. ivory leather ottomans, 60's low oak console cabinet, Eastlake chest w/marble top, clocks—Regulator, Jans of London, brass ship's clock. Crystal chandelier, Asian light fixture and a 28 bulb chrome contemporary chandelier……bright & stunning.
Also, 2 brown Lucite sculpture stands, 4 Knoll International wood arm chairs, Knoll 6' white dining table & white chair, American chest, 8' glass top dining table w/chrome base w/18″ slip on extensions to 9′, iron & leather hall table, 8 rough- hewn English oak Windsor style chairs, oak pedestal dining table w/leave, 6 ant. chairs, 6′ drop leaf table, pr. twin adjustable beds w/king bedding, cotton down filled club chair & ottoman (needs new upholstery), white painted wood trundle daybed, white bead board bookcase/cabinet, pr. white wicker tall bookshelves, chair & side table, 67" 'Woman in Shower' sculpture, 2 tall sculpting tables, 6'-7' drop leaf dining table, art books—Picasso, George Segal & Rodin sculpture, H. Schatz photos, Brueges, Slovenia & more. Crystal—Baccarat inkwell #321/450, ashtrays, boxes, shapes, bowls.
Boxes—lacquer & mother of pearl, porcelain, Russian, inlaid wood, abalone, marble, woven, pewter, glitter, copper & nails. Lamps—4'tall 18" wide burnished brass, jug, cherub, ceramic, figural native American Indian.
Bric-a-brac, cache pots, pottery jugs, silver plate servers, 1975 Fitz & Floyd brown dishes, white dishes, glassware, bar, throw pillows, 50" Samsung flat screen TV, kitchen, antique 2-bottle Tantalus, ladies' clothes & shoes size medium, wood wine bottle crate furniture, books, 12 Vols. Charles Lamb Elia Ed., wood & iron fireplace tools, LPs, sound electronics, table & bed linens, etc. Art—Domingo Pena signed lithos, sculptures by Marcia (outstanding talent), lithos by Bauser, Michael O'Mara & more.
We have an art gallery in the garage; many nudes and nude sculptures. Also, oil paintings, posters, child art. Reduced art from James Gill (one of the Brazil 9), John Paul Jones, Lester Johnson, Gaston Lachaise, Leonard Baskin, Jean Louis Forain, Rick Harold Tryptich, Jack Levine, Enrique Montenegro,  C.A. Nasse, Robert Andrew Parker, Umberto Romano, Richard Segalman, Jan Stussy. Vintage framed art reproductions by Picasso, Cezanne, Klee. Vintage reproductions of Hiroshige and other Japanese artists. Posters- by Amado Pena and Picasso. There are 5 Yamagatas. All this art in reduced from a former sale. The owner of the house is a marvelous sculptor with quite a few pieces of her original art.
Garage items, Sugar Ray Robinson's motorized exercise bike, children's books, cookbooks, computer, monitor, speakers, keyboard, 20′ rug runner,  Persian & Moroccan rugs, mirrors, Eleanor Wakefield Gateshead. From Beverly Hills- Kindel china cabinet, White dining table & 6 Kindel chairs, John Widdecomb server, 2 Karastan rugs (9'x 12′ & 8'x 10′), John Widdecomb  coffee table,  12 Lamberton china plates, Sligh desk & leather chair & a pair of side chairs. Large iron andirons, 4 wood Charles & Charles chairs, Hardman player piano w/100 rolls, costume jewelry, iron coatrack mirror, antique cabinet, bowl & pitcher set, white cache pots, travel dolls and bride dolls, Diana doll, glassware and baskets. Too much more to list!
Patio—Brown & Jordan chaises, 2 side tables, tall chair, 8 arm chairs, teak dual patio bed, many plants & tree, glazed pots. Med-school skeleton, office shelving 10 white & 8- five shelf lawyer/doctor file cases (3 brown, 5 beige) & office supplies.
November 6, 2014 by syes · Leave a Comment
THIS WILL BE A TWO DAY SALE ONLY!
SATURDAY November 15 — 9:00 am to 5:00 pm
SUNDAY November 16 — 10:00 am to 5:00 pm
South Rodeo Drive, Beverly Hills 90212
(just North of Olympic Blvd., South of Wilshire Blvd.)
*24-Hour Security Guard Will Be On Duty*
*Purse Check-In for Security*
This is a lovely home has been owned by this family for 42 years. The wife is now moving to Palm Springs to enjoy being with her daughter. This family's home contains gorgeous furnishings, decorative accessories, various china sets, vanity items, crystal, many designer clothes, costume jewelry, garage and much more! It is just in time for Christmas and Holy Days shopping! This is a wonderful time of year to honor God, friends, and our families; together or afar.
There are 2 large black Karastan area rugs 9′ x 12'& 8′ x 10′, very long Orienal rug runner, John Widdicomb furniture— coffee table & an elegant buffet server, from Glabman's – an original $20,000 8′ Kindel Furniture china cabinet, Baker Furniture Co. including a sofa in green & cream stripes with 2 matching club chairs, White Furniture Co. custom furniture that include a re-finished brown/black painted dining table w/6 Kindel Furniture Regency chairs pads & leaves, 2 White Furniture Co.white-washed bedside tables, a tall 7-drawer, & long 12-drawer dresser.
There is also a custom 8' olive velvet sofa, dark wood entertainment cabinet, TVs, VHS & DVD players, assorted picture frames, paintings & framed prints, vintage wall candles sconce, & an electrified one, Asian light fixture, an antique/vintage chandelier in brass & crystal. Limoges porcelains, Capo Di Monte pcs, vanity items—a very large French style mirror dressing tray, fans, Fenton, perfume & opium bottles, Venetian glass dresser mirror, Towle silver perfume set, Dresden et al signed/unsigned figurines, boxes, porcelain vases & a 12" Baccarat vase, Czech teapot, vintage Klix cigarette lighter set.
There is also many porcelain dishes including Bavarian dishes, Lamberton china dishes, 'Caribbee' by Lenox pink & ivory full settings for 6, Gorham 'Triomphe' Art Deco china & serving pcs. for 10-12, Reed & Barton sterling silver flatware & serving pieces in the 'Burgandy' pattern, & approx. 128 pcs. 'Harvest' by Lenox for 8-12. There is also an array of table linens, napkins, runners and tablecloths! Also, glassware including Dorothy Thorpe in gilt splatter, Galway crystal, & blown glass goblets. Crystal—cake plates, figurines, vases, & Christian Dior goblets.
Throughout this lovely home you will also find a high-end Sligh executive desk w/leather inlay, a tufted leather swivel desk chair, credenza, World Book Encyclopedia & other books. There are men's suits & ties (Size 40/42), plenty of high-end women's clothing items (Size 6-10) including shoes (Size 8), handbags (some ostrich), cahsmere, woman's suits, blouses, pants, sweaters, coats, jackets, & accessories. Women's Designer brands–Versace, Valentino, Escada, Ann Taylor, BCBG, Kenneth Jay Lane, Mondi, Armani, Diane Von Furstenberg, Isaac Mizrahi, Cappagallo and more!
New & vintage costume jewelry,  lg. ornate gilt mirrors & a silver tone oval mirror, kitchen, lamps—Victorian, Satsuma, art glass. Bookshelves, Pan Am China Clipper photo, Acer desktop, office items, HP printer, Master Craft side table, pr. leather high back chairs, bric-a-brac—Japanese lanterns, bent wood basket & vases, Chinese box, Herend bird, Belleek, Val St. Lambert glass bird, Asian vases, Japanese painted egg w/stand, 4 Chinese furniture panels, old marble glass squirrel box, Chase Jaguar dish, Asian figurine, Horn Bird figurine, French depose' candy dish trio, signed art glass, brass & glass candlesticks, porcelain trinket boxes, other porcelains, etc.
Shiny brass cannonball andirons & 2 stands fireplace tools w/4 pcs., treadmill, 2 iron side tables, cherub fountain w/shell bowl, dark green wicker patio glider w/green & white stripe upholstery, iron wall mailbox, potted plants, tree & cache pots. Garage–Bauer-Planert speed skate sharpening tool, hand garden tools & chemicals, sprinklers, some hand tools, men's hand golf cart bag & clubs, hardware, hand tools, leather pouch, 4 drawer metal file cabinet, old vise, Skil Saw, extension cords, electric hedge trimmer, wind chimes, BBQ & And More!