October 8, 2017 by syes · Leave a Comment
After 23 years, I am walking away from doing estate sales.
I am handing my supplies and lists to my faithful team.
They have been trained by me and by my methods.
They will be on their own and I am referring you to them.
This sale is not a Sharon Yost Estate Sale.
---
Hear ye, Hear ye
Come one, Come all
To this beloved Granada Hills home
Filled with treasures of days gone by.
Friday, October 13th  8-3
Saturday, October 14th 8-3
Sunday, October 15th  9-3
Granada Hills, CA  91344
The matriarch of this family loved antiques
and the Victorian period was her jam!
Come view our elegant offerings with a nod to the historic past.
Among the goodies in her collection are…
A gorgeous carved walnut double bed
Stunning tall walnut armoire with beveled glass
Oak table with 6 chairs
Antique wall and mantle clocks
Marble topped Victorian dresser and night stands
Lovely Eastlake rocker upholstered in dreamy jade green velvet with matching footstool
Antique washboards
Amazing antique oak piano
Metal queen headboard
Metal trundle bed
Cool shaker style bench
Vintage sewing machines
Amazing antique curio cabinet
Fabulous antique wall shelves
Gorgeous antique hall trees
Victorian style tufted sofas
Vintage roll top desk
Steamer trunks
Fabulous oil paintings, etchings and art prints in whimsical frames
Victorian glass abounds… including Fenton and carnival in the most beautiful colors
Depression glass
Vintage lanterns
Lionel train sets
Cast iron Boss Man bookends
Gorgeous beveled mirrors
An etched Victorian silverplate urn
Antique and vintage books
Plenty of good current reads
Cast iron trivets
Beautiful European portrait plates
Gorgeous Victorian hand painted lamps
Hand painted China from Prussia and Czechoslovakia
Colorful hurricane lamps
Records including master pressings
Tintypes and Victorian cases
A smidge of Sterling
Antique keys, finials and other do-dads
Victorian doll houses filled with miniature furniture
Antique and vintage dolls
Old rusty gardening tools
Plenty of household items
A full garage with tools galore
Tons of sewing notions
A tad of vintage glass Christmas ornaments
Faux plants and gardening pots
A 1998 Saturn with approx 70,000 miles
… and so much more!!
Come see us this weekend. You won't be disappointed!!
June 16, 2017 by syes · Leave a Comment
Friday, June 23, 8am to 1pm
Saturday, June 24, 8am-1pm
Sunday, June 25, 9am-1pm
Bessemer Street, Woodland Hills 91367
101 Freeway Off at Valley Circle
SEE THE LIST BELOW ON 50% REDUCTIONS! THESE ARE  HALF OFF OF THE LAST TAGGING! Vintage Goodies! No Room Sheets. EVERYTHING Half Off!
All 6 of the Oscar Navarro Paintings are $2500 Firm.  The large ones are $500 each and the 2 small ones are $250 each
ALL JEWELRY ON THE TABLE IS $1 Each! Even the vintage necklaces. Come and get them! Others in case 50% off plus
The 15 Painting Frank Romero Mural has been reduced to $7500. OBO From $13,000
Suit Of Armor $150
Boudoir Chair $50
White Ceramic Lamp $12.50 Needs New Wiring
5 Block Boudoir Lamp $20
Carved 1920s Carved Wood Side Table & Bench $72.50
1870s American Dresser $150 Beautiful
Standing Salon Massager $32.50
Black Lacquer Display Case $137.50!
Chinese Stone Trees Each $32.50 (4)
2 Prs. Tall Brass Antique Candle Holders $1oo Each
Fostoria Glass Dishes $650
Silver Plate Coffee & Tea Service w/Tray $125
St. Regis Dishes  $350.
Franciscan Desert Rose Dishes $372.50
40 Pcs. Black & Clear Glass Vintage Barware $100
Antique Victorian Sofa Now $300! Excellent Condition
Gilt Pedestal $75
Tall White Glass Serpentine Lamps $50
Two Tiered Mahogany Side Tables 🙂 Tables $100
LYNN CHASE Dishes $840 & $250 obo
Silverplate
Crystal
Furs
Gold Wing Arm Chair $75.
Mahogany Rd. Corner Table $175
Silverplate Crystal Lamp $212.50
Needlepoint Side Chair $47.50
36″ Sq. Asian Side or Corner Table $50
Large 60s Ceramic Lamps Each $40
Flip Top Mahogany Hall/Game Tables $125  $167.50 $212.50
Single Gold Filigree Lamp $42.50
Two Mahogany What Not Tables Each $75!
More, But no time to List! Come and Get the Hot Cake Goodies!
For those of you who missed buying all those treasures from sales we've had in Westlake, Beverly Hills, Studio City to Woodland Hills; we have good news! Many of those items were not donated but retained for another sale. This is the 50% off sale on most of it! It all has to go! They have been stored in our storage and we are selling them next weekend. Be sure to get to this sale, as the prices are lowered on everything. Starting at the reduced prices, we bargain from there.
There is also many fine furnishings left from the former assistant superintendent of LAUSD. Many did not sell, but they are still available. She moved in in 1960 and has lived there ever since. All the superfluous pieces have removed and donated. There is 1920s mahogany furniture pcs., lamps, paintings. We have cleaned out our storage and we need to let these things be sold this weekend.
Many clients' possessions included is the collection of Jack Ferges, animator, from 1940's-1980's at Walt Disney Studios. He helped begin Disney Imagineering in Los Angeles and Florida with Blaine Gibson and the WED crew. Personal cartoons, watercolors, photos, & memorabilia. PLEASE NOTE THE ENTIRE COLLECTION WAS SOLD ON SATURDAY!
Also, three fabulous 4′-5′ long framed photo murals from and by Stan Jolley, he was a movie set director for Caddyshack, Witness, Taps & so much more. We did a sale for him in Rancho Mirage at his 22,000 sq. ft. compound. It is a career history with famous actors, directors, Walt Disney and even his roles in films he was an actor. He worked with Disney in the early 50's with Herb Ryman in helping to design Disneyland. From Zorro to Elfego Baca and many other productions he was involved. His Dad was E. Stanford Jolley. A well-known face for the vintage movie goers from westerns to gangsters and a 75th birthday framed homemade card. Really two talented men from the same family.
Other items are oil paintings including the 15 canvas Frank Romero mural of Los Angeles (reduced 50%), small & medium Chinese area rugs, furs, bric-a-brac, embroidered linens, 60s-70s ladies clothes, decorative items, sofas, lamps, upright player piano, Charles Russell repro print and F. Remington bronze, coffee table & other books, coffee & side tables, flatware, Lynn Chase china- 21 appetizer plates, African Profile dinner plates, china sets- Desert Rose by Franciscan, antique St. Regis by Theodore Havilland, Lace by Castleton China USA, Americana Clear Glass by Fostoria, and an 1960s pattern not named. Also, antique and 60s dressers, mirrors, lg. African masks, much costume jewelry ($3 & $5 ea), bookcases, 20's mahogany furnishings, chandelier.
Lego table & Duplo blocks, framed prints, encased Thai silver barge diorama, Asian scroll, vintage 60s throw pillows, old salon massager, 6' tall display cabinet, games, unframed prints, many silver place pieces, afghans, upholstered chairs, some gold jewelry, barware sets, 7' Knights armor statue, stone Chinese trees, James Bond limited edition watches set in 007 case, small stone statues, bone carvings, miniature porcelains, washer & gas dryer (not matching), 8′ German grandfather clock, vintage exercycle (purportedly owned by Sugar Ray Leonard), rings, garden pots, 60s Schwinn exercise bike, ephemera, souvenirs, rustic and more!
We are having the sale at a prior location. For those who are returning and those that missed it, we have only kept the best of the best there and added more from other sales. The garage has been cleaned out as well as the patio. Come back and pick up all the bargains and treasures that you want and wanted!
See you then!
Some of the things added is a 1920s California Hacienda hand painted floral fireplace screen, wood fruit crates & bushel baskets, antique red sled, Christmas lights, glazed garden pots, MTV karoke machine, some estate sale supples ie. jewelry display stands & no nail wall leaning easels, Mario Rossini- former actor, design sketches for three tennis clubs that were here in Los Angeles in the 1950s (became an artist) done for Mr. & Mrs. Anderson of Encino and of golf fame,  two sided ceiling clock by Jans of London, old repro radio & radio/phonograph player, old brass chandelier for a pool table or dining room table, antique crop seeder, and a room with Sharon's collectibles. Much more!
The artists represented are Frank Romero, R. de la Cobiere, Oscar Navarro (Manila Philippines), Darwin Duncan, Edouard Cortes' (near finished piece, bought in Paris at an art sale by the owners from Mr. Cortes' in the early to mid 60s), Carmen Dirigo (movie studio hairstylist), Jack Ferges watercolors (Disney Studio animator & WED Imagineering), 1916 repro Charles Russell 'Roping The Bear', Blanchard reproduction in beautiful frame, Don Kawasaki, Michelle Block, E. Perlouye, Sivitta, and Renoir vintage framed prints.
April 12, 2017 by syes · Leave a Comment
Friday April 21st – 9am-3pm
Saturday April 22 – 9am-4pm
Sunday April 23rd – 10am-4pm
Monday April 24th – 9am-3pm  
Tuesday April 25th – 9am-3pm
Superior Street, Northridge
This home is between Tampa Ave. and Corbin Ave.
North of the Northridge Fashion Center, North of Plumber Street.
This  4,000 sq. ft. home is topped with a 4,000 sq. ft. attic and is sure to please your treasure hunting buds. This elegant and functional entertainment home is remarkably full of great volumes of clothes, fine & comfortable furnishings, costume & some real jewelry, decorative accessories, entertainment serving ware, dishes, patio, statues, & Christmas.
There are two artisan ceramics by the famed sculptor, Roman Hubbell, from Kauai, Hawaii 2008 & 2010. A gorgeous 'wave' bowl and an 'under the wave' vase.
It is something to see. They once owned a race horse, so race horse memorabilia & pictures. Sofas, side & coffee tables, club & side chairs, lamps, ottomans, buffets, cabinets, living room suite–iron & upholstered chairs, lg. sofa, pr. side & coffee tables. Also bed benches, china cabinet, dressers, king bed mattress set, gilt pedestals, busts & statues – French women, horses, cherubs, swans & roosters, Italian inlaid vintage nesting tables, 36″ pie crust tilt top table, bevel glass mirror console & matching mirror, other mirrors, 5' & 6' repro decorative carousel horses, vintage Italian inlaid nesting tables,  silver plate tea cart & another tea cart, lamps—floor & table- crystal, glass, brass, metal, wood, wood & mirror glass hall console tables, bar stools, étagères, desk, office chairs, shelving, antique tables, sm. & lg. area rugs, two twin beds & white head & footboards (as is), cedar chest, trunks, spinet style piano, Strauss crystal chandelier, pr. black iron with shades chandeliers, Chinese wool rugs & runners, piano calliope, stackable or side by side LG washer & gas dryer set, pair ice cream parlor chairs, antique tables, iron patio furniture & Southern multiples chairs & settees set, and potted plants & garden statues.
The decorative accessories are innumerable with many ceramic trays, many dishes sets, Lenox china set 66 pcs., serving dishes & bowls, vases, casseroles, several dishes sets, pink ceramics & goodies, figurines, candle holders, and so much more. Gilt sconce shelves & iron wall planters, silver plate, fireplace tools, tall candle votives, figurines — Lladro, Lalique, bisque porcelain of a family, horses, many roosters & hens, scales of justice, vanity items, lots of pink Depression glass, urns, large '60's metal wall tree décor, large & small throw pillows, LPs, barware & goblets, drink dispensers, cake stands, Asian parasols, and an immense amount of other smalls.
The women's clothing is stunning—some mid-designer names to name some in size Large or 10-12 medium & lg. petites Maggy London, Susan Lawrence, Insight, Bar III, Lauren, Charlotte Russe, Jones NY, S. Soliel of Milan, White House/Black Market, Nancy Bolen, Croft & Barrow, Lauren Michelle, caBl, UBU, INC, Elie Tahari. So many designer bags real & faux – VBBA Pelle, Kenneth Cole Reaction, Lewis, Orange Caramel, Louis Vuitton, Coach, BCBG Generation, Michael Kors.
Jewelry is some real and mostly costume. Lots of small items from our last sale. Quartz, jade, amethyst, and crystal, cloisonne, Wedgwood, glass, carvings, and more.
Christmas is unbelievable. Wreaths, lawn figurines, ornaments, dishes, gift wrap, sleighs, garlands, & more. An amazing amount of Christmas!
The items are horse racing memorabilia, a concrete painted garden jockey just like the 21 Club, Luau decorations, patio & beach umbrellas, Staffordshire antique figurines collection, old cash register, sewing machines, tools, rolling wire rack tables, wire rack shelves, Sankyo 'Blue Ridge' china set, Remington bronze, …..to be cont'd. tomorrow.
March 23, 2017 by syes · Leave a Comment
2 More Days – Prices Greatly Reduced
Saturday, March 25th from  10:00-4:0o
Sunday, March 25th from 10:00-4:0o
Bessemer St.  Woodland Hills 91367
101 Frwy Off at Valley Circle,
Go North and turn Right on Platt Ave,
At Calvert turn Left,
and Left again on Kenwater,
For all of you who have "treasure hunted" at this fully packed, almost 60 year old residence, we are continuing & ending it this Saturday and Sunday only.
For those who haven't see it to believe it — Come on over!
Our client asked us to carry on, so we will.
We are still full up on vintage and antique furniture, art work, dishes, glassware, books, and book sets, figurines, vintage sheets & towels.
We are breaking up the Fostoria dishes set (sold in like pieces). Clothing, old linens, tons of scarves, shelving, kitchen, potted plants, garage, lamps, display cabinets, office supplies, washer & gas dryer ($50 each), double wide refrigerator ($200), newer tall freezer ($450), single wide refrigerator ($100), and antique player piano & rolls, 2 – 5 drawer file cabinets, stuffed animals, Christmas, & much, much more.
March 13, 2017 by syes · Leave a Comment
After 56 Years in this WOODLAND HILLS ESTATE SALE Home
It Is All For Sale!!! No Children Lived Here! Everything is Excellent
FIVE DAYS FOR SUCH VOLUME TO SELL!!!
Friday March 17th from 9:00-3:00
Saturday March 18th from 9:00-4:00
Sunday March 19th from 9:00-4:00
Monday March 20th from  9:00-3:00
Tuesday March 21st from  9:00-3:0o
Bessemer Street
Woodland Hills, CA  91367
101 Freeway Off at Valley Circle, turn north and go to Platt Ave.
Turn Right on Platt. Go to Calvert and turn left. Turn left again on Kenwater.
This well-known, and published educator is moving and we are selling her full, time capsule household of just about everything. She is still active and is 91 years and still educating.
She has multiples of many exquisite 1910s to 1970s ANTIQUE and VINTAGE furnishings from Asia England & America, lamps, real & costume jewelry, clothing & accessories for you vintage clothing people, old & a few newer books, bric-a-brac, much silver plate serving pieces & flat ware, 5 china sets (Fostoria glass, Theo. Haviland 'St. Regis', 'Halcraft Shape' by Eva Zeisel, 1950s 'Autumn Leaves', Castleton China 'Lace', Franciscan 'Desert Rose' England), crystal (Steuben, Orrefors, Waterford, David Orgell, Rogaska Starowski, & Clarian), many different boxed Asian jade, amethyst, pink quartz,  & wood carvings, figurines, some 1990s totem poles, cloisonne' wall hangings & vases, 40s & 50s vintage glassware sets, 50's 'as new' towels & linens, rugs, and pictures.
PLEASE NOTE: BECAUSE OF THE VOLUME OF POSSESSIONS IN THIS 2500 SQ. FT. HOME AND THE FINE ORGANIZING WE HAVE HAD TO DO IN CUPBOARDS, SHELVES, DRESSERS AND CABINETS, THOSE  STORING AND DISPLAY  ITEMS WILL NOT BE AVAILABLE UNTIL TUESDAY  AFTERNOON WHEN WE ARE DONE WITH THE SALE. WE WILL NOT LET ALL THESE HIGH END PIECES  SIT ON THE FLOOR AND GET BROKEN OR DAMAGED. THIS IS A FIRST TIME HEADS UP FOR SUCH A POLICY ALL OVER THE HOUSE. THE LARGEST TV WILL BE AVAILABLE WEDNESDAY FOR OUR OVERNIGHT SECURITY MAN. Sorry, Sharon
We are amazed with the volume of possessions in this household. Furnishings include pr. 1940s loveseats, wing back chairs, travertine coffee table, mahogany-several tilt top hall & side tables, 2 revolving & stationary library tables, pr. 'what not' stands, bureau plat desk & arm chair, wall shelf, 8' antique red velvet Victorian sofa, 1920s Cunningham upright player piano, bench & rolls, lg. black display case, 3 TVs, 1930s dressers, geometric & 11 others (4 match), 3 matching bookcases & 5 others, area rugs & runners-Chinese floral wool sculptured, Asian, geometric, signed Persian.
Other goodies-ottoman, vanity stools, gesso plant stand, dining table & 6 chairs, china cabinet, buffet, 50s blonde furniture- desk & chair, deco side tables & king bedroom furnishings. Smalls & bric-a-brac include: totems, kachinas, souvenirs, small gifts in boxes, geisha & Madame Alexander dolls, compacts, porcelain floral bouquets, mini carousel horses, cups & saucers, Chinese stone trees, and so much more to be found. Vintage clothes include everything from scarves, gloves, business clothes, coats, furs, and evening gowns! There is so much high quality possessions. Hope to add more to list Tuesday.
TIME CAPSULE HOUSEHOLD
It's Tuesday! Here Goes a list of more items: Many vintage glassware sets, vases, silent butlers & crumbers, chafing dishes, Jack La Lanne power juicer, baskets-split & woven, art glass & 50s/60s color glass decanters, silver overlay, many salt & pepper sets, casseroles, extra large 50s Bauer bowl, Polish glass vase, tea cups & saucers, old fashion repro antique phone & 60s phones, vanity items, cosmetic products, clocks, trophies, Madame Alexander dolls & 1920s large Mae Star Doll in wicker rocker with article of owner with her doll at four years old, small English porcelain bouquets-Radnor, Royal Doulton, Barkhall, wedding cake topper & wedding gown, much silver turquoise Indian jewelry (She has collected it for a long time), sterling candlesticks bracelets.
More items include pens-Cartier, Cross, Parker, compacts, trinket & powder boxes, Russian Lacquerware, 100s of stuffed animals, old Continenal scale w/weight & height features, See's Candies memorabilia, Currier & Ives prints, unframed prints & vintage posters-educational LAUSD & art, Blanchard & Renoir reproduction prints, marble & plastic fruit, pink green & yellow depression glass, bird prints, Victorian snow prints, silver plate — trays all sizes, gravy boats, glass lined servers, roast & condiment servers, bath rugs & an amazing assortment of 50s-60s towels: bath, finger tip, hand, wash cloths, dish in all those prints you saw at your grandparents' homes for you more mature people!
Blankets,  sheets ( 50s & 60s), sewing notions, 'H' embroidered antique & other embroidered linens, many pkgs. of old lace cut paper doilies, old books & book sets – baseball, Works of Plato, Roosevelt's & cabinet members, Admirals, Art History, Churchill, World History, Civil War, Lincoln The President, Writings on American History, Max Heyman, Christmas and much more! Much school supplies!  List art later…..
ART LIST of Some Oils, Watercolors, Etchings, & Lithos  Vintage & Antique —  S. Robel, Many Filipino Oscar Navarro Oils, P. Peloye, Aldwin Donals, Weidman, Dobire, Marcia Alder, Sivitta, Darwin Duncan, Gerd Koch, Currier & Ives, Cobelle, Carol Brilliant, Baron.
These are some teasers for you.
February 12, 2016 by syes · Leave a Comment
Saturday February 20th 9:00 am to 5:00 pm
Sunday February 21st 10:00 am to 5:00 pm
East of S. Hill Ave. & S. Allen Ave. & South of E. Calif. Blvd.
20% to 90% Off All Marked Prices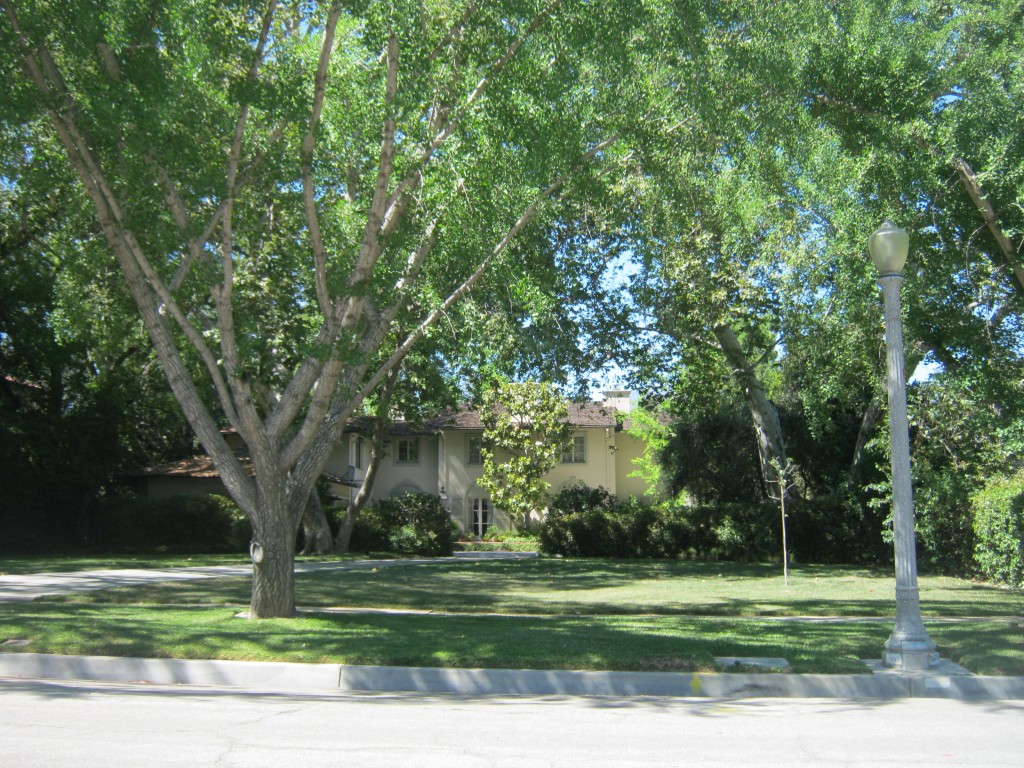 Our next sale will be for a lovely family who is moving to a new home. Having lived there for many decades, they have built a new home to suit their needs. The estate is a beautiful home where the gardens are lush green with verdant foliage. Even though we cannot sell the landscape, the potted plants around the home are some of the best that we have ever seen and For Sale.
They are still in the process of moving, but the things that we know are For Sale will be listed on this card. When there is more, we will list it on the website by next Tuesday Night.
Those items include fine antique and vintage books in sets and singles. For Sale antique furnishings are 18th & 19th C. – 2 inlaid & oak English chests, 2-step oak library ladder, finely painted tray 'Cathedral' coffee table, small Japanese Tansu cabinet, carved tri-splayed leg table w/colonial carving, a mahogany settle bench, arm chair, pr. Champleve vases.
Other furnishings include-CA King 4-poster mahogany bed, long dresser & mirror w/2 side tables, large buffet, dining table w/6 chairs, plate hutch buffet, large rugs-needlepoint, sculptured, Karastan, green round & Chinese, many single side chairs, club chairs, mid-century executive desk, lg. pine cabinet & low table, oil paintings, ladies' desk, quilts, lamps, bamboo Canterbury, sofas, butcher block table, day trundle bed & pr. twin beds, wall sconce lamps & chandeliers, Chinese porcelain stool, delightful 1970's white bdrm. pieces w/brass trim corners-desk with sawhorse legs, 30" 3-drawer dresser, 48" 6-drawer dresser, 2-shelf bookcase, Asian wall display cabinet, patio table with 6 chairs, potted plants in concrete pots.
Also, ivory legal file cabinets, decorative accessories, smalls, Lucite pedestal, draperies, WWII Army footlocker, jacket, boots, art folios-boxes, mats, mailers, porcelains, wastebaskets, silver plate pcs, fireplace screen & baskets, Sony audio visual control center, 2 Boston speakers, 8' Huntington museum banners, costume jewelry, iron bath & patio racks & shelving, gas dryer, plastic tubs & more!
We have more! Maytag dryer, vintage 1934 Chinese dishes, Beleek china snack set, Baldwin 'Hamilton' upright spinet piano & bench, 12′ Karastan rug runner, bronze, demi hall console, painted metal Chinese display wall cabinet, framed and unframed antique and newer prints/etchings, Eleanor Wakefield grandfather clock, antique inlaid German wall cuckoo clock, French Art Nouveau clock, decorative items, 14′ antique embroidered Chinese banner, mirrors, 1830s-1840s oil portraits, German porcelain pcs., tall Chinese vase, kitchen, trundle day bed, Baker painted twin headboard, 3 twin bed mattress sets, women's designer clothes, shoes, belts, purses and costume jewelry. Still More!
Garden shed, pots, statues, 2 Brown & Jordan green patio tables,  concrete pedestals, small medium large and extra large potted plants. Stunning yard!
April 18, 2015 by syes · Leave a Comment
Friday April 24th from 9:00 to 4:00
Saturday April 25th from 9:00 to 4:00
Sunday April 26th from 10:00 to 5:00
Monday April 27th  from 9:00 to 4:00
One More Day
Tuesday, April 28 from 10:00 to 5:00
It is a bit of a hike up stairs and sloped walk. If that sounds difficult for you, we are sorry.
We do not have a way to provide "Handicapped Access"
We have a parking exception for Outpost Circle and Outpost Drive Friday thru Sunday.
We are presenti
ng a 1920's Spanish style home owned by the late, legendary pioneer keyboardist and jazz musician, George Duke and his wife, Corine. It is a beautiful 3-story home that was upgraded years ago where they and their two sons lived for 36 years. George had his own extensive Class A studio in house where he wrote and produced hundreds of soundtracks, songs and recordings there. Corine entertained and produced in the full kitchen, dining room and bar that are full of dinner party pieces.
It is really a full home of antique, vintage and contemporary furnishings, with a wine cellar and wines, many dozen and hundreds of pieces of each- decorative accessories, costume jewelry, 8′ Euphonix sound board with Phantom and 3 more components, HHB Disc player/recorder, 11′ wood L-shaped sound desk.
More details have been added below.
Some Specific Pricing
Ornate Carved Pine 5-Shelf Cabinet
$850.00
Extra large Partners Desk
$400.00
6′ Black Baby Grand Baldwin Piano & Bench
$7,000.00
Classic Italian Style Tan Sofa & Loveseat
$850.00
Painted Coffee Table w/Marble Top
Sold
6 Panel Chinese Stone & Wood Screen
$350.00
Melon 9′ x 12′ Chinese Rug
$800.00
6′ x 9′ Rust & Black Chinese Rug
$400.00
Pair Traditional Sofa & Loveseat
$450.00
Oval Coffee Table w/Glass Top
$200.00
Pair Beidermeier Style Side Tables
$300.00
1910 Oak Dining Table & 7 Chairs
Sold
Oak Armoire
$100.00
Also, area rugs, Big & Tall men's clothes, shoes & elegant women's clothes, shoes & accessories, Christmas decorations, porch, and garage pieces.
It is amazing! Specifically, a black Baldwin Baby Grand piano & bench, 6-panel Asian stone screen, a beige Italian sofa & loveseat, marble top coffee table, 2 Italian U-chairs, Chinese tapestry, fireplace pieces., jade sculpture, bric-a-brac, large ornate carved pine bookshelf, mirrors-faux marble, Japanned art & burl wood, antique oak dining table w/8 chairs, oak armoire, walnut 3-arch bookcase/cabinet, Wilton Armetale – dishes, goblets, mugs, expresso cups, Lenox 'Interlude' 8-5 piece place settings & serving pieces, carnival glass, antique pressed glass, tea cup & saucer sets, other china dishes & plate sets, silver plate pieces, vintage tea sets, dozens of place mat sets, napkins, tablecloths, trays, teapots, snack sets, and a mega amount of Christian books (many Bible translations, lexicons, promise boxes, Israel slides, teaching books, etc.), cookbooks, pie plates, many pots and pans-all brands, ceramic pottery servings dishes, Pyrex storing dishes, casseroles & baking items, new Le Creuset Dutch oven, 40 pcs. Mikasa 'Sketch Book' dishes & serving pieces, small appliances, bakeware, salt & pepper sets, figurines.
THE PICTURES OF GEORGE AND CORINE ON EASELS, SOUND AWARDS, ART, AND PHOTOS ARE NOT FOR SALE—A FEW PIECES OF MEMORABILIA ARE AVAILABLE
Other items include driftwood tree trunk dining table & 6 chairs, flat-screen TVs, iron patio furniture, bamboo screen, traditional white sofa & loveseat, light oval wood coffee table, pair Beidermeier style side table/cabinets, 4 mahogany bar arm chairs, abstract & other pictures, bar-ware, glasses, decanters & buckets, 5 piece Italian birds eye wood CA king bedroom suite, pine hall table, Italian tapestry & Fresco picture, 3 white storage benches, bedding sets, towels, sheets, bath rugs, black lacquer headboard & 2 side chests, executive partners' desk & other desks, metal workbench, file cabinets and so much more, more, more! George Duke CDs. See where it all happened and where he wrote his music!
Added to the postcard list are many more items…..3 Chinese area rugs—6' x 9'rust and black wool, 9' x 12' silk in navy blue & smoke blue, 9' x 12' wool in melon and black. Asian, Italian and India items including ornate carved India wall relief, candles- holders, dishes, votive holders, 16' holders, & 100's of candles, 10 custom 14"x 18" stained glass panels, tall vases, many sets of vintage barware glass sets, bar accessories, ice buckets, antique & vintage pressed glass –vases, berry & other bowls, strawberry trays, serving pieces, dishes, pitchers. Cake plates, decorative accessories, silver plate pieces, 12 gold filigree Nikko porcelain china dinner plates, condiment sets, snack trays & sauce dishes.
Kitchen items so many—cookbooks, spices, 12 Holiday Tidings porcelain dinner plates, many decorative pie plates, pots and pans—Megaware, Cuisinart, Mirro, Circulon, Ballarini, All Clad, Emeril, Calphalon, Imusa, Enamel Ware, and more. Ceramic & pottery serving dishes, plates and figural pieces, vintage Pyrex storage containers & casseroles, wood plastic & stainless utensils, glass & plastic drinking glasses, covered tea mugs, 40 pcs. Mikasa 'Metro' dishes & serving pcs., Allegro stoneware "Hearthside", repro signs & tip trays, pitchers, small appliances, bakeware & missing bowls, salt & pepper shakers, several sets of flatware, misc. cleansers and cleaning products and so much more.
Christian and inspirational books & items–Scripture pictures, Concordances, encyclopedias, prayer books, children's books & Bibles, inspirational books by Jack Hayford, T.D. Jakes, Myles Munroe, Bible CDs, teaching books. There are other books too.
The amount of clothes for George Duke is phenomenal. He was a genuine clothes horse. As we stated, they are BIG and Tall sizes 2XXL and 3XXL and size 12 shoes of the best brands. Included are many pairs of sunglasses, slacks, shirts, jackets, sweaters, coats, hats, ball caps, and more. If they are too large, the classier garments could be framed for posterity. What a man of talent…a man of many genres of music for the ages to come.
Corine's clothes are stunning. Sizes medium to large and mostly size 7 shoes. Designer, Chicos and more. Gorgeous shoes, handbags, shawls, scarves, hair clips and décor, sweaters, slacks, wallets and clutches in great numbers. Sunglasses & regular glasses, make-up, toiletries, lotions and more.
Camille Pissarro litho, Egyptian items, sculptures, many faux plants & flowers, tropical pictures, 7 pcs. carved & burned 60s Tiki furniture– low table & 2 attached stools, 2 bar stools, pr. 4' Tikis, & table lamp w/faux big cat lampshade and a large hanging chandelier…so cool! Ship's clock, 3 dolls, 50s bowl lamp, marble chess set, framed Artist Proof painting by Siu, Southern style garden settee, Italian tapestry w/rod from France, 3 white storage benches, throw pillows, Italian fresco picture, ant./vint. Chinese side table, lamps,2 knee hole desks, George Duke's very large partners desk w/leather inset, leaded glass chandelier.
Black lacquered queen headboard & mattresses/pr. side chests & bedding, treadmill, black cloth loveseat, wood folding TV tables & stand, acoustical Fender guitar, brown wicker side table, Japanese Geishas glass panel, stereo cabinet w/VCR player, 5-disc CD changer, single CD player, dual cassette player, Yamaha receiver, CDs, TV stand, hampers, curtains, drapery panels, bed sets, shawls, bed pillows, blankets, sheets-queen & CA king, throws.
There is a fabulous wine cellar w/fine wines–$15 to $2000. There are many more reds, than whites. Approximately 700 bottles.
Electronics from George Duke's studio…..Large sound board by Euphonix w/Phantom and 3 components—tape desks, record audio decks, analog & digital converters, dynamic processors, custom patch bay, & 2 remotes (one older & one newer) probably sold as a set. Ask Stephaniah for help in George's office. BY REQUEST ONLY 11 ft. wood L-shape sound desk w/ three component desk top boxes. HHB disc player/recorder, 3 drawer metal chest of drawers, mic stands, music stands, and cables.
There are 2-6 shelf lawyers' bookcases and one 5-shelf. Craftsmen work bench, 4 drawer metal file cabinet, ivory Whirlpool 19 cu. ft. side-by-side refrigerator, tools, stools, magnifier, hardware, garden tools & chems, fishing rods & tackle box, golf umbrella, 8mm movie splicer, electrical, picture frames, Christmas decorations and so much more! WOW!
March 10, 2015 by syes · Leave a Comment
Friday, March 13, 10am to 3pm
Saturday, March 14, 10am to 4pm
Sunday, March 15, 1pm to 5pm
Monday, March 16, 10am to 3pm
Tuesday, March 17, 10am to 3 pm
Woodley Avenue
Encino 91436
South of the 101 Freeway, South of Ventura Blvd.
Between Hayvenhurst and Haskel Avenues
Parking is important at this sale.
Please read carefully and watch where you park.
Transportation provided by 'Golf Cart Adventure Tours'

We will take you up the hill in our golf carts.
YOU MAY ONLY PARK ON
Woodley Avenue and Dickens Street, which say 'NO PARKING 8am-6pm except Saturday & Sunday'


We are presenting another estate sale in Encino with antique, contemporary & vintage! This one has a wonderful, private woodsy setting and it is filled with fine furnishings and decorative accessories. Through the fabulous long, covered entry and front door, you will find exquisite furnishings and decorative accessories.
Stepping into the living room, you will first see an exquisite 6-piece Italian style living room furniture suite. It has 2 sofas, chair & 4 tables in fine condition. Surrounding it are gorgeous oil paintings, which are throughout this home, bric-a-brac and faux flowers/plants.
Turn to the left into the formal dining room and you will find stunning gilt & 26″ crystal chandelier over a matching Living Room dining table w/8 chairs, a large Kindle china cabinet & buffet. Other furnishings include a large Karastan rug, Ridgeway grandfather's clock, 3'x 5′ beveled mirror, side & coffee tables, spider web, spindle & other side & club chairs, Sofas – pair spruce green Tuxedo, pair stunning brown w/blue tinting w/chair, & olive green w/chair.
Other dining tables-dark wood table & 6 chairs w/china cabinet, metal upholstered w/6 chairs, White Furn. Co. table & 6 chairs w/buffet. Other furniture-king bed, queen bed 2 double beds, twin bed size head & footboards, long boy dressers & tall boy dressers some with hutches, pr. floral wing chairs, buffets w/attached mirrors, ant. cabinet sink unit, bed bench, vanity stools, lamps-floor & table, rugs – Dhurrie, Chinese, runners & small rugs, foot stool, square tables, Hardman & Frances Bacon player pianos w/rolls, display cabinets, 3 oak bar stools, lingerie chest, Moroccan bench, 50's drop leaf table, Gerard driftwood coffee table & 2 lamps, 2 desks, Queen Anne buffet.
Old linens, brass Samovar, fireplace set, framed Geisha picture, throw pillows, china & crystal- goblets, bowls, vases, candleholders, platters & lg. serving bowls, silver plate flatware, trays & pieces., throw pillows, 3 Michelangelo portraits, children's & other books, framed prints, women's clothes & shoes/men's clothes, Beethoven & modern art statue, large still life needlepoint picture, wrought iron patio table/5 chairs, table & 5 chairs, floor TV, 2 electronic stack cabinets w/components, speakers, 3 park benches, foosball, ping pong table, plants, etc.
HERE ARE SOME TEASERS
September 7, 2014 by syes · Leave a Comment
Saturday, September 13, 2014 – 10:00am – 5:00pm
Sunday, September 14, 2014 – 11:00am – 5:00pm
Monday, September 15, 2014 – 10:00am – 4:00pm
Bianca Avenue, Encino 91316
North of Ventura Blvd between Encino Avenue and Louise Avenue
Off of Weddington Avenue
Only three days! Escrow Closes!
There will be No Jewelry at this Sale!
Just two blocks away from our past June sale, this is the 'Art House' complete with its own art gallery. There are many 1960's artists represented. Much is original art: 10+ Original James Francis Gill, John Paul Jones, Lester Johnson, Gaston Lachaise, Jan Stussy, Leonard Baskin, Marvin Cherney, Jean Louis Forain, Rick Herold, Jack Levine, Enrique Montenegro, CA Nasse, Robert Andrew Parker, Umberto Romano, Richard Segalman. Also, photos by professional photographer and owner, Majorie Aaron. There are many more paintings that are stored in the garage; 100's of pieces of artwork that we will list tonight! Many vintage framed reproductions by Picasso, Klee, Cezanne', Chagall. Antique & Vintage Japanese prints. Oils by F. Yeun. 1840's portraits. Lithos signed by Tadashi Naykama. Original posters by Chagall art exhibits in the 60's.
Coffee tables, side tables, barware, wood wall sculpture, Fr. arm chairs, rocking chairs, club chairs, tapestry rug hangings, sofas, books, patio furniture, dining tables, cabinets, red leather chair & ottoman, mirrors, long buffet, lamps Cunard Line Europe America poster, king size bed w/brass head board, night stands, dressers, cabinet, folk art, vanity bench, Persian print, Maxfield Parrish pictures, bookcase, desk, 2 – 2 drawer file cabinets, kite, household, decorative, African & European bric-a-brac, plants, porcelain dishes, silverplate holloware, crystal, antiques & vintage contemporary items, kitchen and more.
Here are some better pictures. We are still setting up and will add photos as we can.
Here is a partial list of items, if this is easier for you to see…
26 pc Radfors's Fenton Victorian Coffee Set
4′ – 1970's Octagonal Table w/2 18″ Leaves & 6 Chairs
2 Hall Tables
8′ Carved Oak Low Buffet Cabinet
Pair Ormolu Style Bowls
Waterford Crystal
Crystal Dessert Dishes Goblets, Basket, Decanters
Steuben Bowl & Pitcher
23 pc Custom Gilt Tea Set – Tiffany & Company
Pair Glass Tops w/ India Carved & Painted Bases
6 French Country Chairs
Lime Green Tuxedo Sofa & Love Seat
1960's 13′ x 7′ Danish Modern Wall Unit
2 Side Tables – 24″ x 24″
Imari Lamp
Copper Bowl
Unsigned Painted Plaster of Paris Male Nude Statue
Antique European Butcher Block w/Drawer Base
Pewter Goblet Set
Antique Silver Plate Goblet
Kashmir & Italian Painted Trays
1960's European Hotel Ashtrays
8 Colored Glass Goblets
Black Wedgwood Dresser Set
Bronze Exercising Woman
Glazed Art Pottery
Grecian Pottery Pieces
Woven Baskets
Carved Folk Sandpiper
Religious Figurines
Contemporary Drop Leaf Walnut Table
Small Royal Daulton Toby Mugs
Antique Porcelain Cream & Lavender Coffee Samovar Set
Antique Eleanor Wakefield Gran Clock, Gatewood England
Oak Coffee Table w/Pull Out Shelves
Porcelain Plates
71″ Baby Grand Piano – Conover
Ivory Damask Sofa & Club Chair
Abusson Rug – 9′ x 12′
Gilt & Glass Metal Coffee Table
Pair Fostoria Pedestal Bowls
Bamboo/Hieroglyphics Wall Tapestry – 4′ x 6′
African Statues
6 Oak Dining Chairs
Contemporary Carved Wood Wall Sculpture – 'Lovers'
T. Makayasma Signed Lithographs – 1960's
1975 Italian Mixed Media Oil by Gionini Feusti – 'R.R. Station'
Arm Chairs & Ottomans
Pair Ivory French Fautieul Arm Chairs
Ivory Damask
Chinese Embossed Coffee Table
French Settee
Pair French Corner Chairs – need caning
Standing Lamps
Hand Made Silk Needlepoint Wall Tapestry – 5 1/2′ x 2′
6′ Contemporary Low Teak Buffet
Duncan Phyfe 5′ Mahogany Dining Table w/6 Chairs & 3-12″ Leaves
Art Nouveau Buffett Side Board
Mirrors
Iron/Leather/Glass Hall Table
6′ French Conversation Settee
Light Oak & Brass Baker's Rack
Pair Turn O' Century C. 1900 Rockers
Antique Triangle Side Table
Luggage
Area Rugs
Porcelain & Pottery Table Lamps
French Desk
2 Poster Queen Iron Crafted Bed
Italian Settee
Rich Brown Leather Tufted Chair & Ottoman
Out Of Print Art Books – Lautrec, Picasso, Matisse, Weston Miro, Bruegel, Rodin, Botticelli, Innes, Bellows, Klee, Cubism, Etc.
Also – History, Philosophy, Science, Railroad, Boats, Cookbooks
Small Chinese Tables
VHS Tapes
Gillem Reid 'Tulips', 'Japanese March'
Pair Carved Side Tables
Cheval Mirror
Tagged St. John Women's Clothes 50% off Tagged Price
Antique Chaval Mirror
Ornate Clawfoot Fretwork Brass King Headboard
King Mattress Set
Carved Oak Low Console Cabinet
Table Linens
Antique Desk
Salt Box Collection
Silver Plate Dishes
Drinking Glasses
Small Appliances – Microwave, Can Opener, Mr Coffee, Espresso Machine
New Kenmore Coldspot Side by Side White Refrigerator
New LG Direct Drive Washer & Dryer-gas
Bookshelves
Casseroles & Serving Dishes
Kitchen Item
Metal Wall Shelf
Pair Pen & Ink Drawings by Ecuador L. Puente, 1978
4 Black Hon 4 Drawer Metal Dile Cabinets
6 Drawer Desk w/Formica Top
Desk Chair
2 – 2Drawer White File Cabinets
E-Mac Computer, 14″ Screen
Office Supplies
6′ Art Display Bench
6′ Futon Look Sofa, Tan & Black
Large Black Painted Carved Buffett
Potted Plants
4 Iron Chairs w/Cushions
Brown & Jordon Table & 4 Chairs
2 Brown & Jordon Chaises – need re-weaving
2 Side Tables
2 Wicker Pieces – Chaise & Chair w/Ottoman
Contemporary Set Bistro Table & 2 Chairs
1940's Sugar Ray Leonard Gas Exercise Bike
F. Yuen Oil Paintings
Antique Japanese Prints
Ethnic & Oriental Items
September 5, 2014 by syes · Leave a Comment
Fri, Sep 5, 2014 – 10:00am – 4:00pm
Sat, Sep 6, 2014 – 10:00am – 5:00pm
Sun, Sep 7, 2014 – 12:00pm – 5:00pm
Mon, Sep 8, 2014 – 10:00am – 4:00pm
Tue, Sep 9, 2014 – 10:00am – 4:00pm
Verano Rd., Los Angeles, CA 90077
South of Mulholland, North of Sunset
We have 24 hour security on site.
Please do not park in peoples driveways. Cars will be towed.
Parking is allowed on both sides of street
This is a wonderful house, circa 1950, all original with residents having been there for 64 years! Having survived the 1961 Bel Air fire, it faces a mountainous slope of cactus.
He was an electronics and radio expert with Hughes Aircraft, with vintage equipment and many books to match his scientific work at home.  Added, there is a great portion of a 2400 sq. ft. home of a TV executive.
*ALSO – PART ONE of Billie Nelson-Tyrrell's Doll Museum & Emporium remaining dolls & toys after the Theriault's Auction a while ago.
10 Showcases are there from the Museum. PROFILES IN HISTORY of Calabasas will be selling 60 lots of the outstanding celebrity doll collection October 19th. Hopefully, more at PIH auction towards Christmas and Hanukkah.
The doll museum includes dolls-boxed Madame Alexander, plushies, Barbie's, G.I. Joe's, handmade dolls, others, as well as commemorative plates, ephemera, tins, figurines, bric-a-brac, doll & antique children pictures/ads & magazine covers.
This sale has antiques, vintage, and contemporary furnishings, high end decorative accessories, (art-1964 & antique pictures, prints & paintings (TBD) These items will be at our next sale), much costume & silver jewelry, books, 2 baby grand pianos-Kawai & Conover, china sets, porcelains & urns, crystal, silver plate pieces. Rugs-Aubusson, Moroccan, Asian, Turkish, hall tables, a painted cabinet, a wine tasting table, sofas-L/shape, vintage & Asian, dining tables & chairs, desks-modern & rustic, lamps, mirrors, vases, chandeliers & electrified pot racks, sculptures, bronzes, ornate coffee tables, ant.
Chinese side tables, Kreiss chaise, chair and ottoman, tall carved 12-drawer document dresser, busts, African chief wall mount tribal scepter, French corner chairs, ottomans, arm chair & upholstered settee, 4 new Charles & Charles leather/ Jacobean leg side chairs, 2 long wood buffets, tea cart,stereo system, 2 flat screen TVs, 4 iron patio chairs, vintage patio table,  match strikers/paperweights/salt box/ink well collections, boxes, plants, pr. burgundy velvet salon chairs, Baccarat stemware, Tiffany gilt demitasse tea set, cloisonne', figurines,  antique reclining chair, steamer trunk, Tumi & Louis Vuitton luggage, pr. concrete Della Robbia garden fixtures, sterling flatware & pieces, floor lamps, sheets, towels & bedding, linens & tablecloths, vanity items, kitchen, 4 & 7 panel  Asian wall screens, antique Grandfather's clock, 1920's leather floor screen. 7 white 6'x6'x18″ deep display cabinets w/ shelf racks, shelves, 2 glass doors each & 3 black 36″x6′ cabs.
Here is a list of items in each room. Pictures are below.
Living Room

Dining Room

1
Art Nouveau Hutch (1890s-1910)
28
5′ Mahogany Buffet Dresser
2
Eleanor Wakefield Gateshead England Antique  Grandfather Clock
29
1803 Oil Portrait of Mr. Ferguson
3
Conover Mahogany Baby Grand Piano
30
5′ Mahogany Dining Room Table & 6 Chairs
4
Pair of 1840s Man & Woman Portraits
31
Tall Dark Wicker Lamp with Red Fabric
5
Pair Pink 1940's Club Chairs
32
Bamboo Mirror
6
Square Mahogany Side Table w/Bottom Shelf
33
4 Leather Charles & Charles Side Chairs
7
1950's Magnavox Mahogany TV/Record Player
34
Fernand Leger French Poster
8
6′ 1950's Mauve Couch
35
Small Bed Table w/ Inlaid Wood Shell
9
4′ Rectangular Asian Mahogany Coffee Table
36
Playbill Collage Artwork-Andrew Lloyd Webber
10
Antique French Arm Chair
37
Howard by Kawai Baby Grand Piano
11
5′ Oak Buffet Cabinet
38
Ant. Chinese Carved Wood Table
12
Chromolithograph of The Royal Family of Great Britain-1887 Queen Victoria
39
Metropolitan Opera Poster-Marc Chagall
13
African Tribal Chief Walking Stick
39a
Raoul Dufy At the Races Print
14
French Ships's Barometer (1880s)
15
G.H Rothe Mixed Media Poster

Kitchen

16
Japanese Hooked Rug Sample
17
French Deux Poster
40
5′ Kitchen/WineTasting Table
18
Steuben Small Bowl
41
1950 Gaffers & Sattlers Gas Stove
19
Three Waterford Candle Holders
42
Kenmore Single Wide Refrigerator (pick up Thursday)
20
Tiffany & Co. Single Rose Vase
43
Art Deco Kitchen Table and 4 Chairs
21
Baccarat Octagonal Wine Glasses Tall (set of 3)
44
1950 Expanding Maple Kitchen Table 6 Chairs
22
Baccarat Otagonal Wine Glasses Short (Set of 8)
45
French White and Yellow Rooster Chandelier
23
Baccarat Whiskey Glasses (set of 5)
46
Pot Rack Figural Rooster Chandelier & Finial
24
Baccarat Champagne Flutes (set of 5)
47
Kay Ameche- Walden Pond in the Spring
25
Baccarat Shot Glasses (set of 6)
48
Frank Horvat 1957 Bar Scene Photo
26
9′ x 12′ Large Silk Area Rug Cost $15k
48a
4 Wicker Chairs w/Cushions
27
French Countryside Oil Painting
 SOLD
27a
Standing Gilt Easel
27b
Pr. Verdi Gris Lion Figural Bookends

Jewelry Room

27c
Pr. Antique Prints Captain William S Bligh & Lady Catherine 1760's Era
27d
3 Piece Ormolu Antique Clock Set
76
Vintage Vanity Dresser
27e
3 Teak Bookcases As Is (pick up Thursday)
77
F. Yuen Mother and daughter in field
27f
Wynn Las Vegas Mario Cosfoisius "Lovers" Murano Glass By Oggetii
78
F. Yuen Young Girl
27g
Greek Bronze Statue
79
Pr. Gesso French Corner Chairs
27h
Baccarat Cut Wine (set of 6)
80
Needlepoint Balloon Chair
27i
Imari Lamp
81
Round White Table w/Glass Top
27j
Centuries Old Book Plate With Text
82
5′ Grey Side Table/Desk
83
Grey Ottoman

Master Bedroom

84
Art Deco Lamp
85
5'x3′ Silk Area Rug
49
Antique Recliner Chair w/Metal Fixtures
86
3'x2′ Silk Area Rug
50
Pair of Vintage suitcases
86A
Vanity Stool
51
Pr. Blue Painted Chests
52
Temperpedic King Mattress

Master Bathroom

53
Brass King Headboard
54
Pr. Antique White Ceramic Jug Lamps-As Is
70
Le Monde Des Chimeres Paris Poster
55
Vintage Louis Vuitton Suitcases Set of 3
71
Tall Flower Holder w/o Plant
56
Large Black Steamer Trunk
72
Square Light Wood Table
57
Antique Side Chair with Cane Seat
73
Pink Circular Table
58
Small Round Table w/ Barley Twist Legs
74
Ray- Abstract Lady
59
Standing Cheval Mirror
75
Large Oval White Mirror
60
White/Yellow 19th C. 1860 Dresser Painted Needs Re-Finishing
61
Silver Mirror

Office

62
L'Art Independent 1937 Poster
63
Paul Klee 1964 Poster
87
Rustic Wood Desk and Chair
64
L. Gluck Virgin Island Watercolor Painting
88
4′ Wood Dresser
65
Galerie Beyler Basel Braque 1968 Poster
89
Wood Mirror
66
Paris L'Opera Poster by Marc Chagall
90
Twin Mattress and Bedframe (Pick Up Thurs)
67
Picasso 1903-1907 Poster
91
Small Wood Side Table
68
Large Pine Sunburst Mirror
92
6 Drawer Wood Desk
69
Pair of Metal Sconces
93
Rolling Desk Chair
69a
Watercolor D.F. Schwartz – Listed Artist
94
Spitfire By Barrie Clark
95
Green Hassock
96
Brown Leather Arm Chair

Tent

97
12'x8′ Area Rug
  SOLD
98
40″ Sony Television (Pick Up Thurs.)
128
Intricately Carved Mahogany 12 Drawer Document Cabinet Filing Cabinet
99
TV Stand
129
Pr. Beige & Black Club Chairs w/Ottomans
130
6′ Foot Modern Beige Couch

Patio

131
Set of 3 Lacquer Black Nesting Tables
132
4'x2′ Distressed South Asian Trunk Coffee Table
100
Pr. India Carved Bases w/Round Glass Tops
133
Rattan Table w/ White Top
101
Sony Stereo Equipment/Case
134
Tall Cast Iron Standing Lamp
102
40″ Sony Television – Moved to Office
135
5′ Metal Sofa Table w/Beveled Glass Top
103
Pair of Fisher Standing Speakers
136
Asian Stone Bust
104
5 Sony Speakers
137
3′ Asian Painted Wood Temple Idol
105
The Old Skating Pond- Kay Ameche
138
3 1/2′ Intricate South East Asian Painted Wood Temple Idol
106
Gilt Mirror
139
60s White Painted Metal Lamp Table
107
Pacific Coast Highway-Kay Ameche
140
Small Square Antique Wood Cabinet w/Shelf
108
Metal Bar Cart with Glass Top
141
Sunday Drive- Kay Ameche
109
3 Red Stacking Tables
142
Antique Octagonal Oak Chinese Wood Chest
110
White Round Vintage Patio Table
143
Tall Metal Desk Lamp
111
Set of 4 Metal Chairs w/Cushion's
144
8'x4′ Antique Moroccan Hand Loomed Rug
112
Pair of Black Metal Patio Chairs
145
10′ Bernhardt "L" Shaped Cream Slip Cover Sectional Sofa
113
Green Leaf Plant Stand
146
4'x3′ Chinese Gold Embossed Coffee Table
114
Pair of Swirl Plant Stands
147
Pr. Red Velvet Salon Chairs
115
Kreiss Style Blue Wicker Lounge Chair
148
Chinese Carved Teak & Marble Inlaid Side Table
116
Kreiss Purple Wicker Chair and Ottoman
149
Ant. ChineseTwo-Tiered Carved Table
117
Rectangular Acrylic Table
150
Chinese Black Handpainted Wood Table
118
3'x2′ White Kashmir India Cashmere Rugs Ea.
151
Red Floral Chinese Hand Painted Lamp-As Is
119
5'x4′ Tribal Rug
152
Carved Chinese Wood Table w/ Marble Insert
120
6'x4′ Red Rug
153
Antique Champleve Urn Lamp
121
Antique 3'x3′ Orange Hand Loomed Rugs  Ea.
154
Small Porcelain Hand Painted Vase Lamp -As Is
122
Pr. Concrete Cascading Della Robbia Fixtures
155
8'x5′ Antique Oriental Wool Rug
123
Carved Wood Sheep Figure
156
4′ Chinese Red Laquer Sofa Table
124
White Metal Southern Table & 4 Iron Chairs
157
Antique 3′ Kilim Upholstered Bench
125
White Eagle Statue
158
9′ 8 Panel Embrodered Silk Chinese Screen
126
Small Contemporary White Table & 2 Chairs
159
1920's 3-Panel Leather Painted Screen- As Is
127
Cylindrical White and Black Lamp
160
White and Blue Ceramic Acorn Lamp
127a
8 French Country Chairs
161
6'x4′ Antique Oriental Apricot Wool Rug
Pots and Plants                                           Each
162
8′ Carved 4 Drawer Oak Buffet
Cactus                                                        Each
163
Pair of Etched Brass Asian Canister Lamps
164
Pr. Lg. Ornate Gold & Ceramic Chalices
165
Ornate Red Porcelain & Brass Floral Standing Candlestick

Garage

166
8