San Marino – Old Mill Road
May 2, 2016 by syes
OLD MILL ROAD – SAN MARINO 91108
Friday May 6th from 9:00 to 5:00
Saturday May 7th from 10:00 to 4:00
Please know that we are sorry that we did not have the time or organization for early photos. We had two very long days! This home is filled with all the items that they have not chosen to take. It all belongs to this home and you will be amazed at the books, all newer with a few vintage and volume sets. Clothes & shoes Coach, Chanel, Citron, and so much more. The Christmas collection is extensive and beyond belief. There are dozens of German Nutcrackers. The planters and cache pots are many. The rugs are Turkish, Afghan, Pakistani.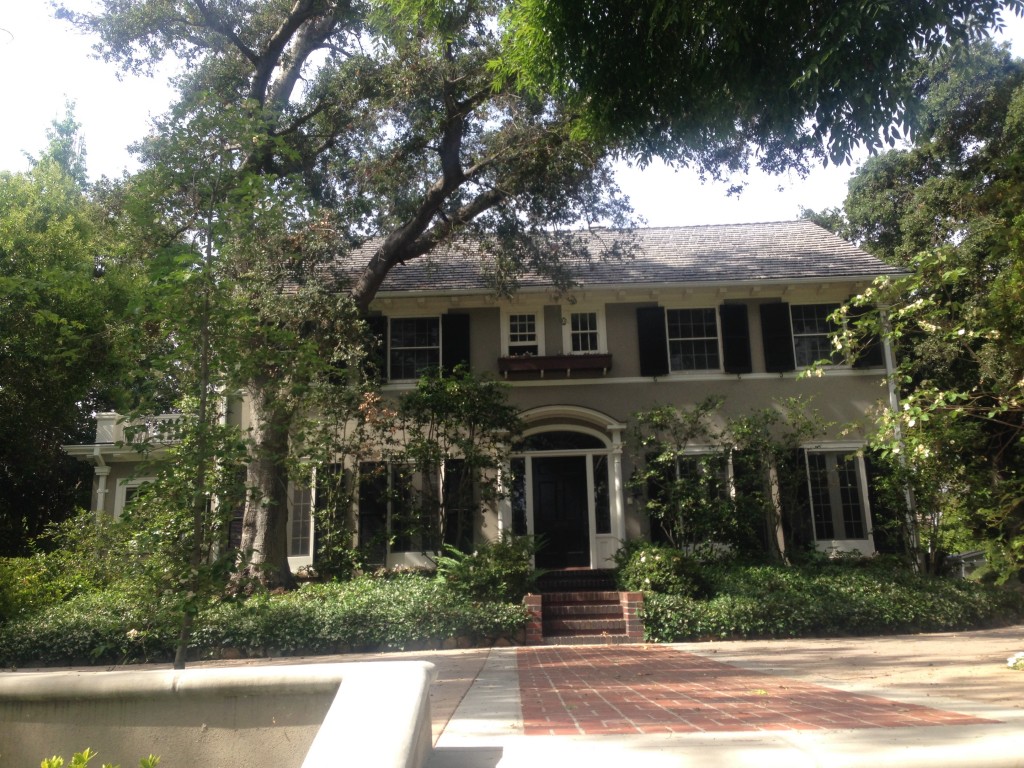 Our next sale will be in a classic early 20th century home set on a hill that will absolutely be one of your favorites. It is really lovely, and it is so elevating just walking through the front door. The professional family that lives here and moving, is responsible for the miraculous restoration and tasteful regeneration of the grounds. The household is a wonderful balance of antiques and contemporary furnishings, with many items of different ages in between.
The furnishings include English chests, antique iron mirror w/custom iron base coffee table, pr. 30's Deco arm chairs, silk and wool area rugs, 8 1/2' Fr. Bibliotheague library cabinet w/glass doors, brown/blue & white geometric wing chair, 3-leg 19th C. mahogany round side table.
Steinway & Sons 1969 semi-concert grand piano Series B, 6'11" w/bench retails new at $72,000, (now $42,500 OBO), 19th C. cabinet on cabinet w/metal embossed doors, tall pricket candlestick, pr. overstuffed Victorian print club chairs, mid-century side chair & 2 salon chairs by Ligne Roset, Italian spires 4-poster queen bed/mattresses  in a music video w/Pia Zadora, yellow crackle finish farm cabinet, brown Asian wing chair, pr. antique Chinese screens, white iron double bed/mattresses & side table, small Melrose Ave. hall console w/drawers county rustic dresser & fabulous map drawers coffee table from the same establishment, lg. oversize French dresser on legs w/marble top, lg. silver ornate carved mirror, king size Gothic headboard/mattresses made from two twin beds, den sofa, antique early 19th C. Shaker style colonial pine farmer's eggs cabinet from upstate New York and more.
The decorative accessories include signed pictures, lamps-floor & table of many styles, ginger jars, crystal, silver plate, glassware, faience pottery from Italy and Portugal, Mexico, Bustamante ceramic statue, bronze, serving dishes, kitchen, vases, picture frames, crystal, china, flatware, bar shakers, 8 Moroccan pillows, bedding, table linens, fused art glass, a Nora seasonal plate set, and more.
Ladies designer clothes size 12-14 and shoes size 9 & 10, handbags, accessories, and hats. Included are books-children, Hardy Boys & Nancy Drew, encyclopedias, classics, novels, education, law, history and more, small appliances, kitchen and butler's pantry, Christmas, boys & girls clothes, many toys, some camping, bric-a-brac, sports, decorative cache pots and more!
We will add more to the list as the week progresses. ART WORK Greg Grownowsky 'Hermes' bronze and also signed litho "The Man With The Pipe #3" (of V.Van Gogh) by Greg as well, Raoul Dufy, Ron Riddick, Palmer, Tully (Hawaii), Toni and others. Here is some more items:
Ludwig Beatles children's drum set, children's guitars, many Clinique gift bags, dolls (Madame Alexander, 100s Beanie Babies, Cabbage Patch and more), painting easel, decorative wire bird cages, games, ski clothes, boots, snowboards, plastic tubs, 2 Mountain bikes – Diamond Back Duo Track & Pro Flex 857, Trays, serving baskets, Dept. 57, Luggage, vintage Gump's San Francisco chafing dish, some antique linens, bedding and more after unpacking the garage today & tomorrow, Thurs.
*The list is subject to a few items being retained by the clients which were the pr antique Chinese altar tables, Victorian desk and salon chair, sets of pottery faience dishes, and some lamps.
Comments