San Marino Estate
February 12, 2016 by syes
Saturday February 20th 9:00 am to 5:00 pm
Sunday February 21st 10:00 am to 5:00 pm
East of S. Hill Ave. & S. Allen Ave. & South of E. Calif. Blvd.
20% to 90% Off All Marked Prices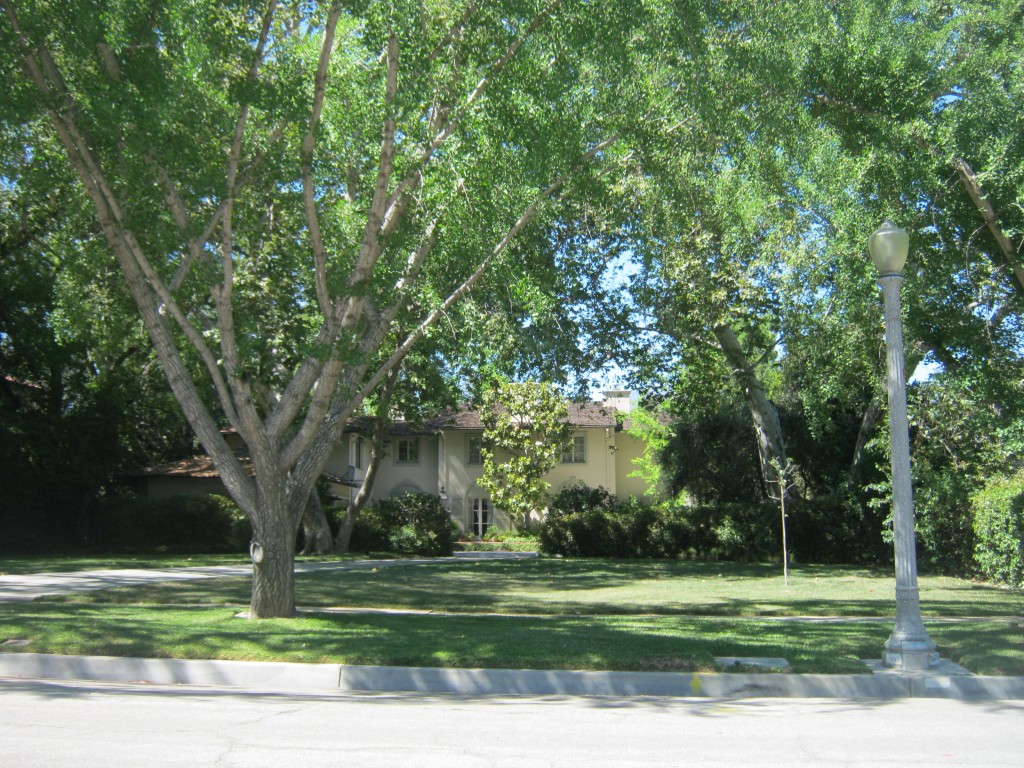 Our next sale will be for a lovely family who is moving to a new home. Having lived there for many decades, they have built a new home to suit their needs. The estate is a beautiful home where the gardens are lush green with verdant foliage. Even though we cannot sell the landscape, the potted plants around the home are some of the best that we have ever seen and For Sale.
They are still in the process of moving, but the things that we know are For Sale will be listed on this card. When there is more, we will list it on the website by next Tuesday Night.
Those items include fine antique and vintage books in sets and singles. For Sale antique furnishings are 18th & 19th C. – 2 inlaid & oak English chests, 2-step oak library ladder, finely painted tray 'Cathedral' coffee table, small Japanese Tansu cabinet, carved tri-splayed leg table w/colonial carving, a mahogany settle bench, arm chair, pr. Champleve vases.
Other furnishings include-CA King 4-poster mahogany bed, long dresser & mirror w/2 side tables, large buffet, dining table w/6 chairs, plate hutch buffet, large rugs-needlepoint, sculptured, Karastan, green round & Chinese, many single side chairs, club chairs, mid-century executive desk, lg. pine cabinet & low table, oil paintings, ladies' desk, quilts, lamps, bamboo Canterbury, sofas, butcher block table, day trundle bed & pr. twin beds, wall sconce lamps & chandeliers, Chinese porcelain stool, delightful 1970's white bdrm. pieces w/brass trim corners-desk with sawhorse legs, 30" 3-drawer dresser, 48" 6-drawer dresser, 2-shelf bookcase, Asian wall display cabinet, patio table with 6 chairs, potted plants in concrete pots.
Also, ivory legal file cabinets, decorative accessories, smalls, Lucite pedestal, draperies, WWII Army footlocker, jacket, boots, art folios-boxes, mats, mailers, porcelains, wastebaskets, silver plate pcs, fireplace screen & baskets, Sony audio visual control center, 2 Boston speakers, 8' Huntington museum banners, costume jewelry, iron bath & patio racks & shelving, gas dryer, plastic tubs & more!
We have more! Maytag dryer, vintage 1934 Chinese dishes, Beleek china snack set, Baldwin 'Hamilton' upright spinet piano & bench, 12′ Karastan rug runner, bronze, demi hall console, painted metal Chinese display wall cabinet, framed and unframed antique and newer prints/etchings, Eleanor Wakefield grandfather clock, antique inlaid German wall cuckoo clock, French Art Nouveau clock, decorative items, 14′ antique embroidered Chinese banner, mirrors, 1830s-1840s oil portraits, German porcelain pcs., tall Chinese vase, kitchen, trundle day bed, Baker painted twin headboard, 3 twin bed mattress sets, women's designer clothes, shoes, belts, purses and costume jewelry. Still More!
Garden shed, pots, statues, 2 Brown & Jordan green patio tables,  concrete pedestals, small medium large and extra large potted plants. Stunning yard!
Comments