A Little Fun with Tex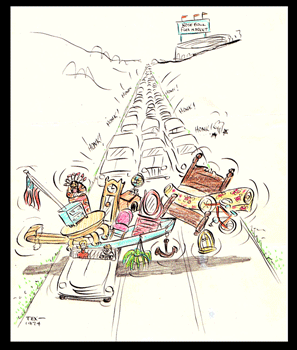 Tex Avery was the creator of Porky Pig, Bugs Bunny, Daffy Duck, Elmer Fudd and many more. In 1974, Tex, a family friend, chronicled Sharon and Tom Yost returning from the Pasadena Rose Bowl Swap Meet on a Sunday afternoon.
The car is a 1967 MGB.